The website provides official information on the activities of the leaders of the peacekeepers that are relevant to the United Nations' peacekeeping missions. Training activities, foreign affairs events and international co-operation activities will be featured.
The new website is a helpful tool in serving the UN's missions, especially with respect to the promotion of peacekeeping's activities, sharing experiences, and attracting human resources.
In the digital age where the majority of communications and information sharing is performed online, a website for the UN Peacekeeping is "of inevitable importance,".
The target audience are army/military officers, foreign partners, UN peacekeepers and the public who are interested in peacekeeping affairs.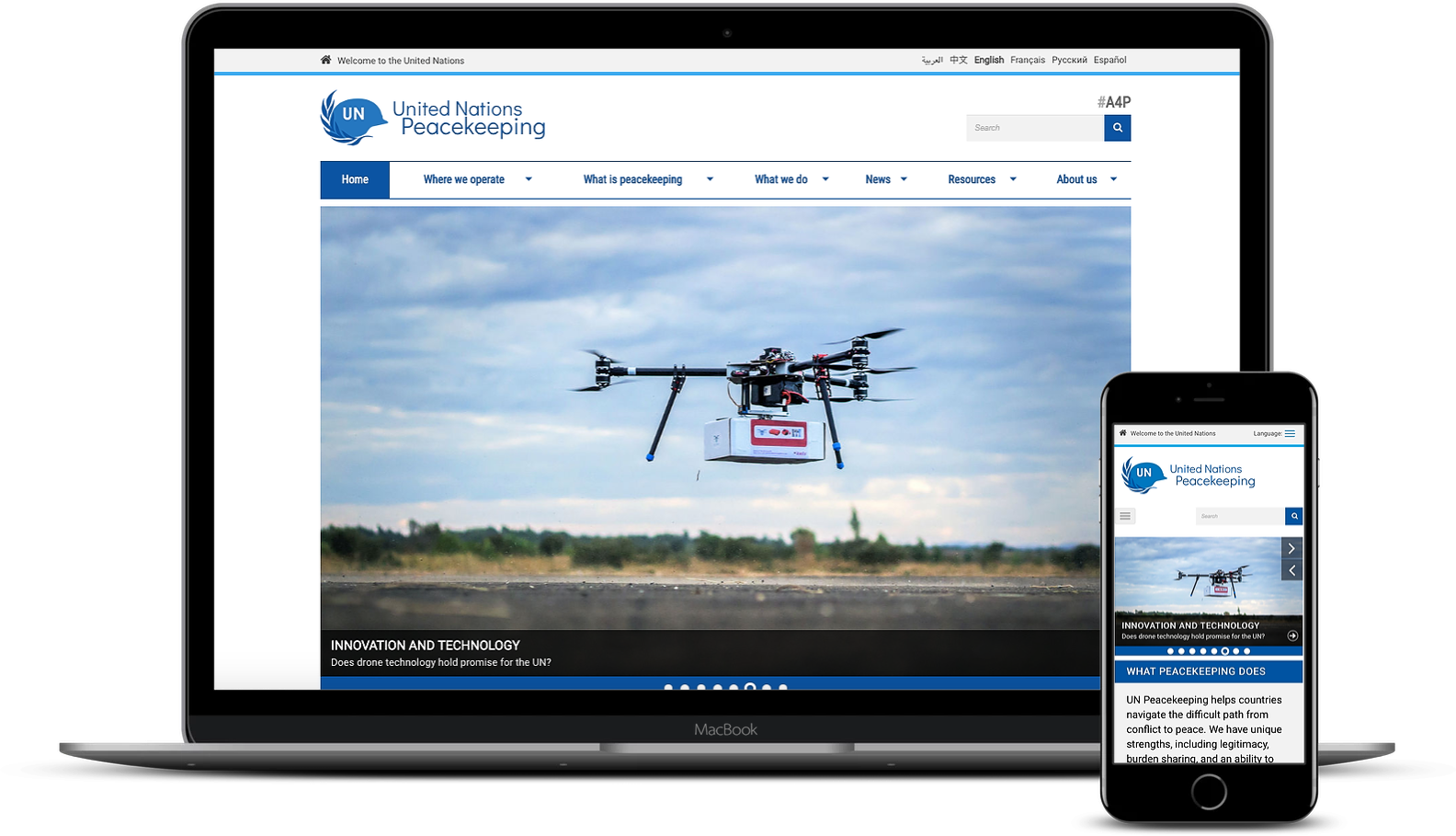 Fundamental Aspects of the project
- What the project is aiming to achieve?
- Why it is important to achieve the stated aims?
- Who will be involved in managing the project and what their roles and responsibilities are?
- How and when the arrangements discussed in the stakeholder meetings will be put into effect?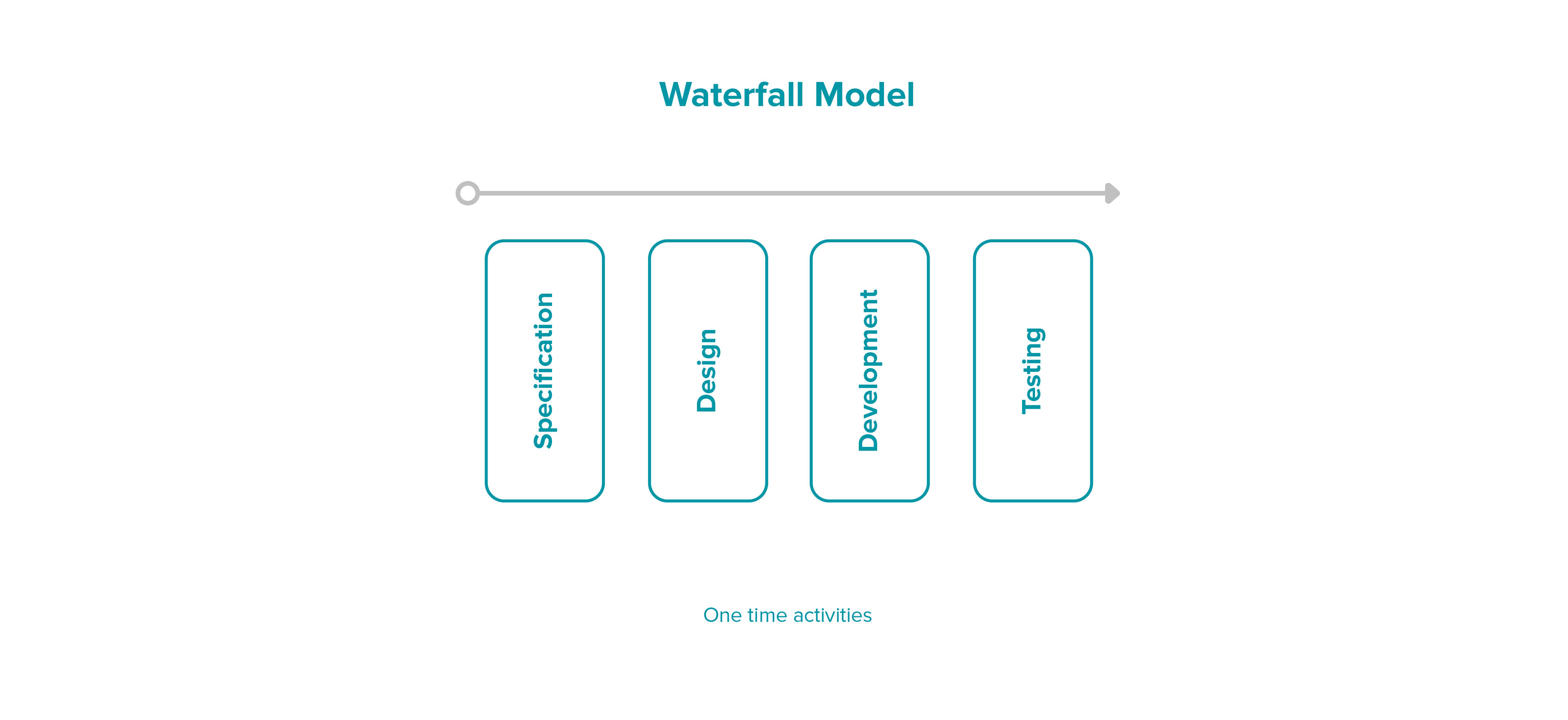 Background
The previous Arabic, Chinese, French, Russian and Spanish websites for United Nations Peacekeeping launched in September 2011. The websites are hosted on the UN web server, at United Nations Headquarters. The new Peacekeeping English website(http://peacekeeping.un.org) will be developed in Drupal.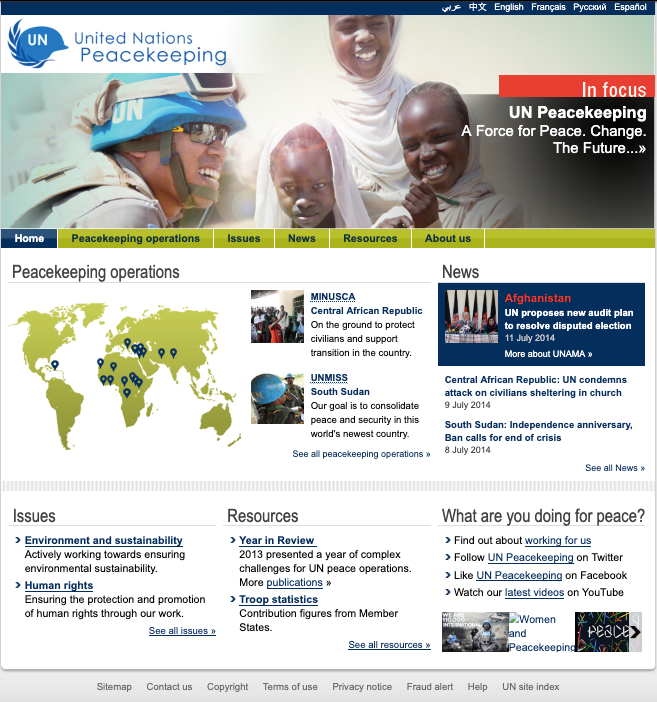 Objective
The objective of this project was to establish an effective mechanism to develop the United Nations Peacekeeping site in Arabic, Chinese, French, Russian and Spanish in the new Drupal platform. I worked closely with the IT Team to facilitate the design process in a timely manner.