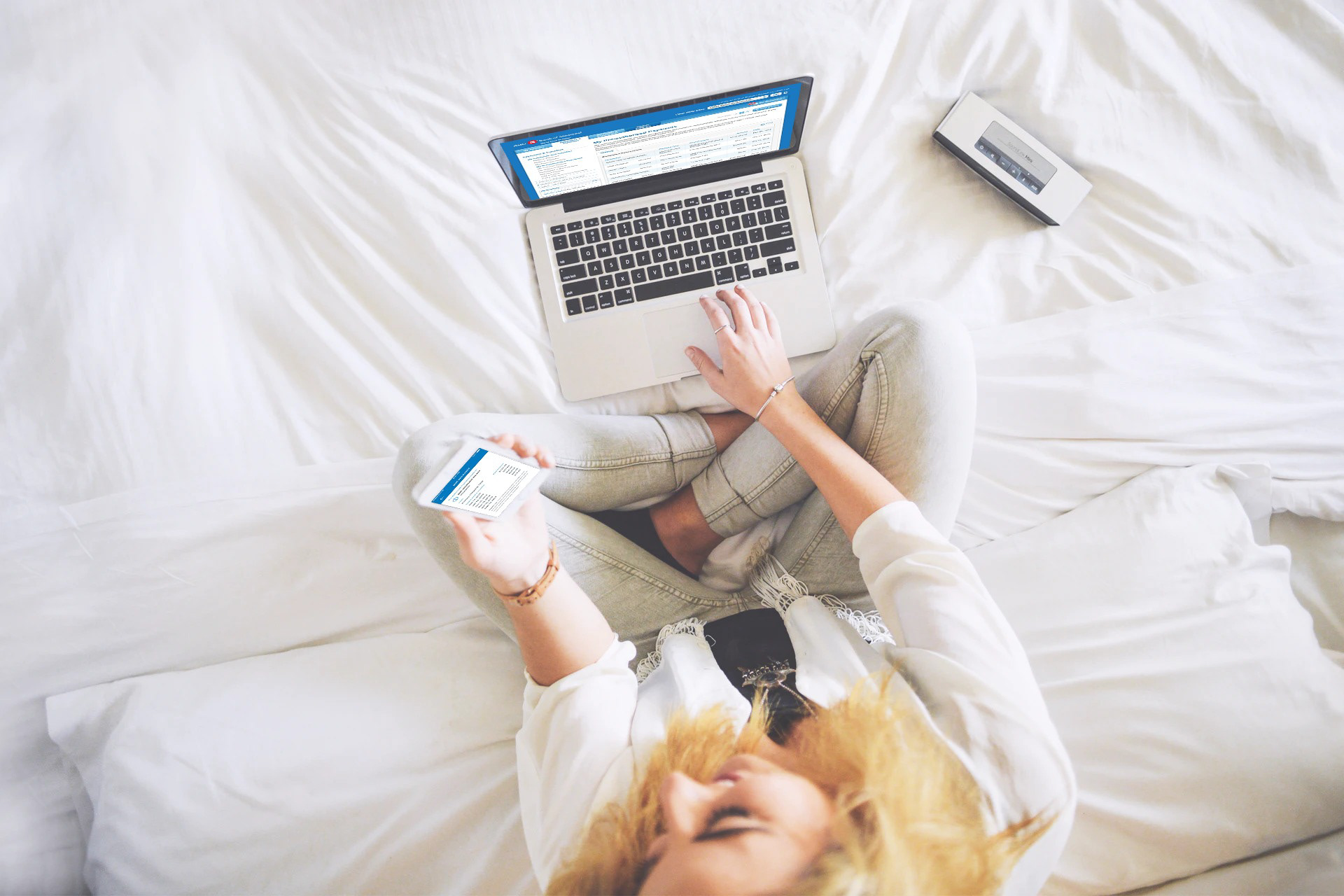 BMO has observed that customers who have a mix of preauthorized payments and manual bills, have difficulty keeping track of all bills. This has led to customers calling the call centre to inquire about declined transactions, fees, payments status, and transactions.
An approximation of 7.3% of call EDB & CC calls.
How can we provide greater visibility to customers of their preauthorized payments, so that they can track their bills more confidently and stress free? We also need to lower the number of calls for call center to save business costs.
33% of Americans are paying for subscriptions without knowing it.
Gen-exers (44%) & Millenials (37%) were most likely to accidentally sign up for automatic payments.
48% of respondents say they forgot to cancel a free trial subscription before being charged for auto renewal.
50% of respondents don't know how many of their subscriptions, membership fees or free trials are still active.
75% say managing their subscriptions is inconvenient.
Cancelling subscriptions is difficult.
Some companies require customers to call via telephone in order to cancel the subscription.
Seeing your PADs and PAC as a standalone feature would not be useful. Pairing it with the ability to easily manage, cancel their subscriptions and save users money are features that customers would find useful.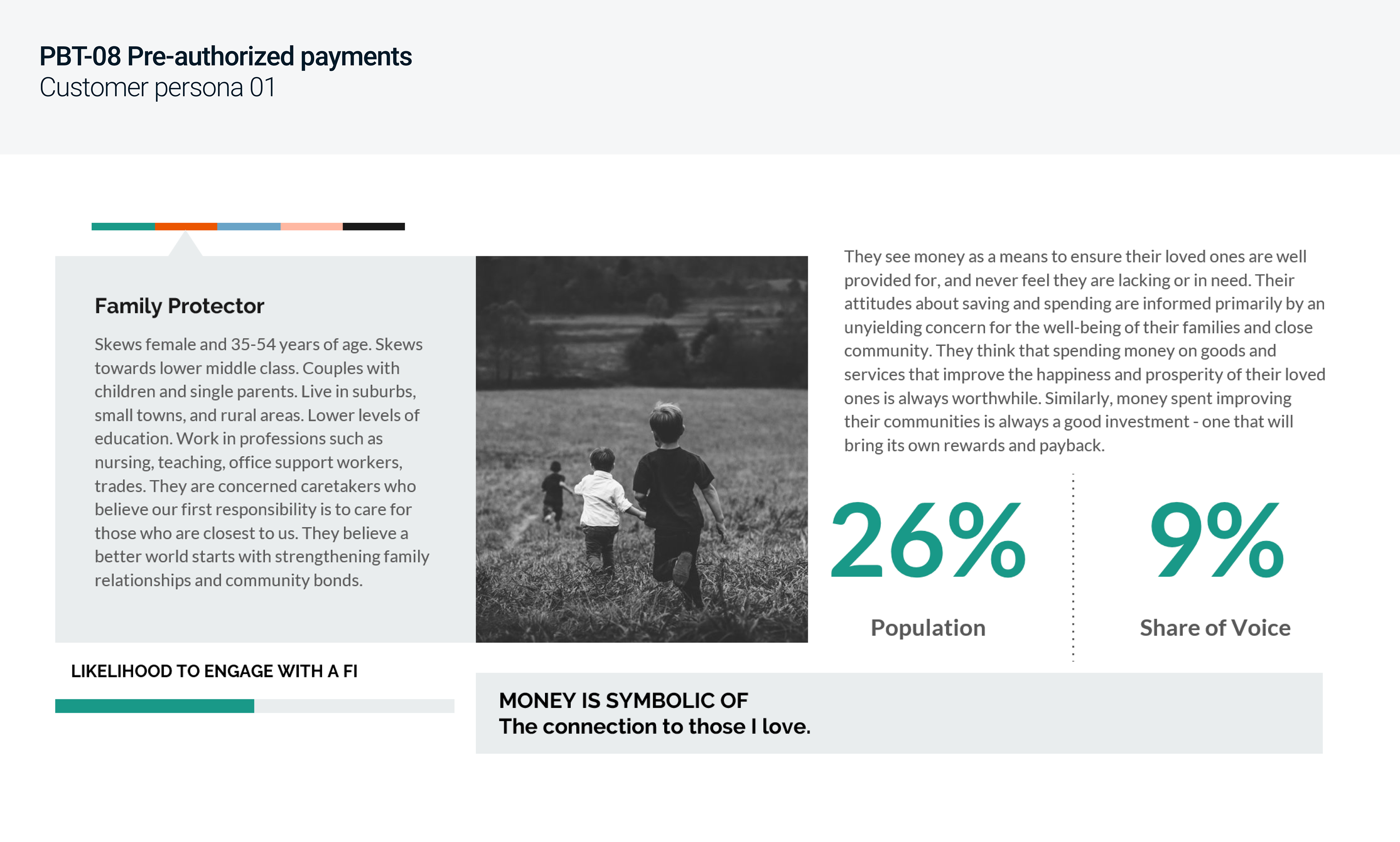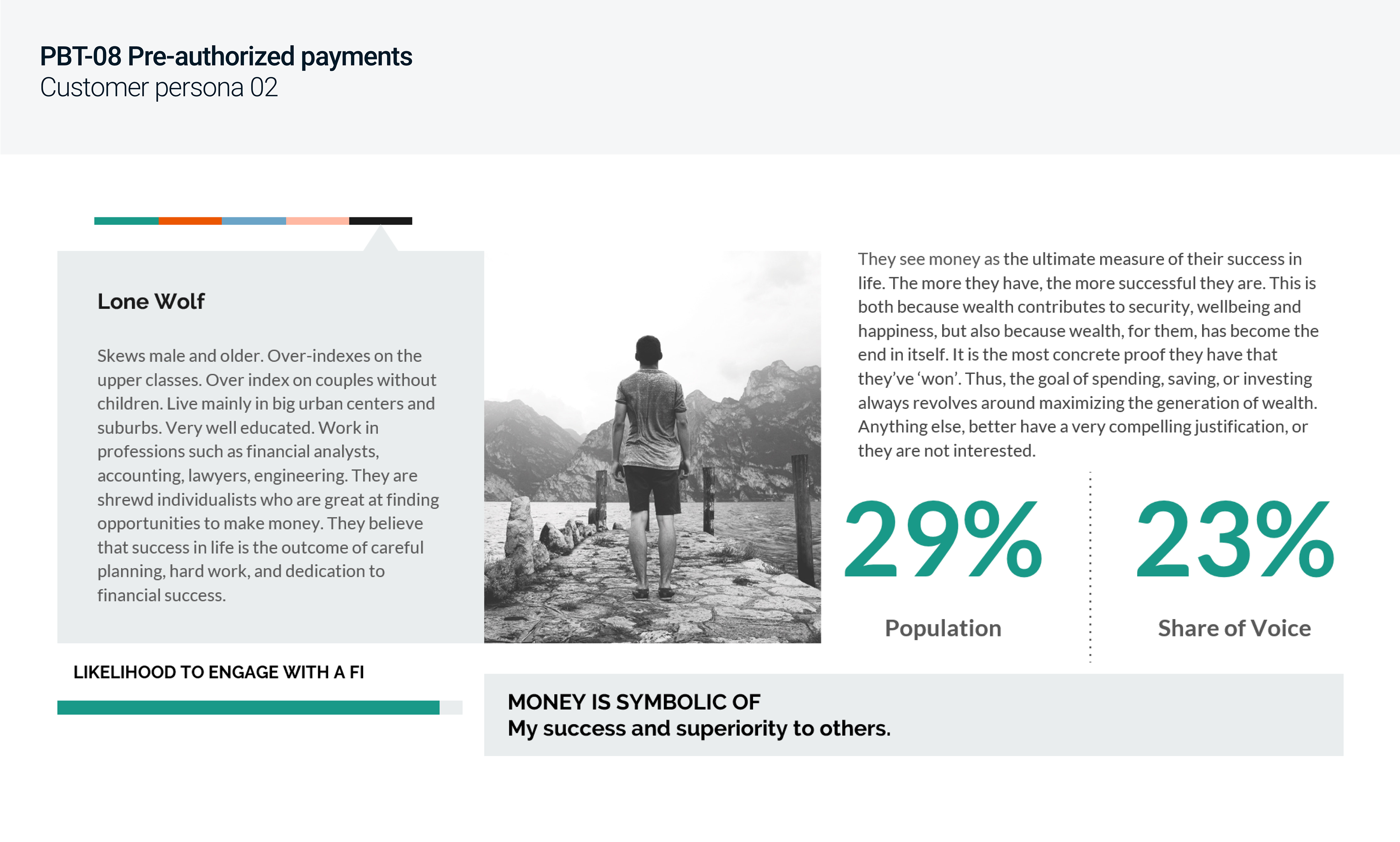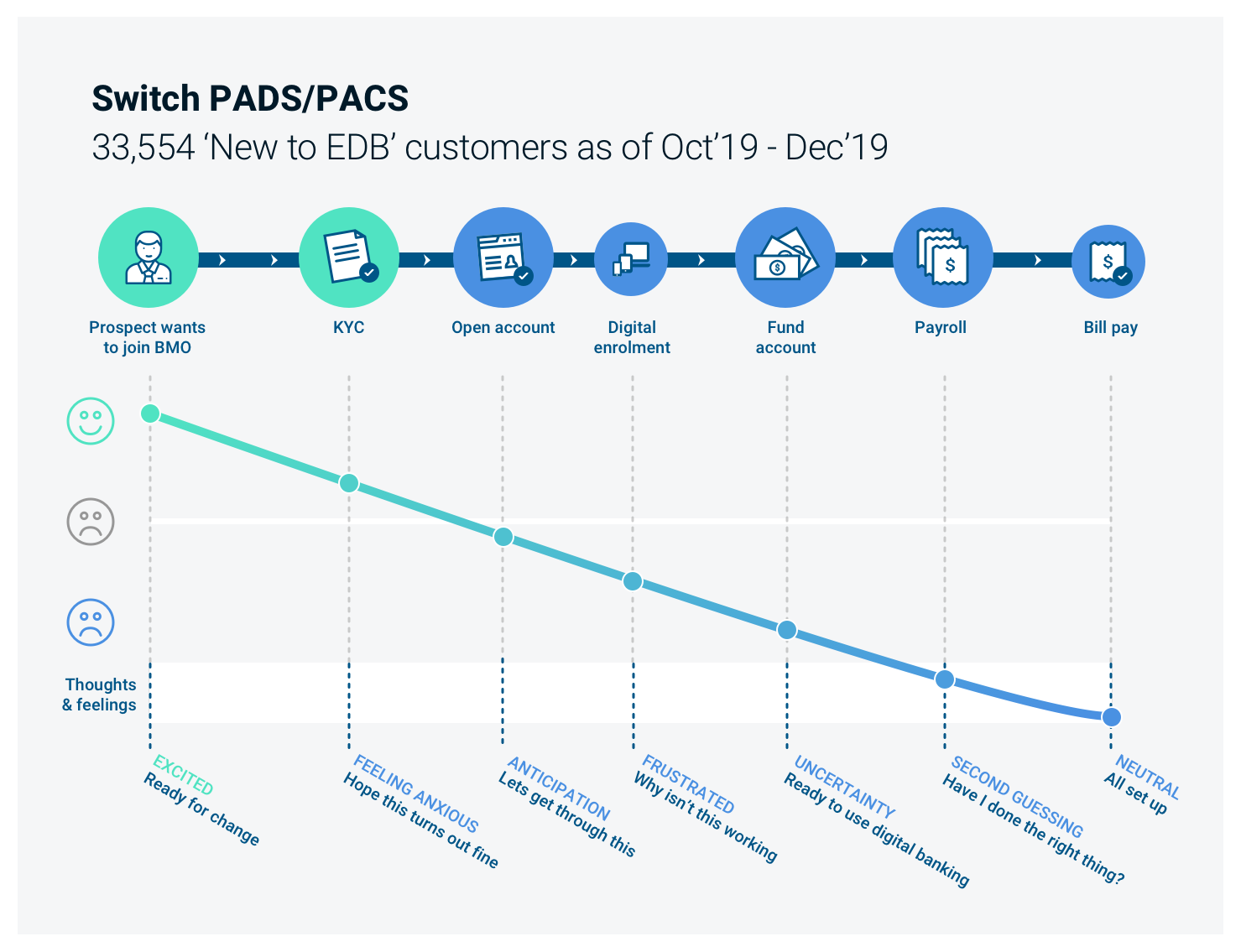 1. Show customers their preauthorized payments from all their accounts in 1 single location.
2. Be able to show the payment history for the past 6 months
3. Behaviour Change goal - Reduction in the number of customers calling to the call centre + branch visit to inquiry about bill payments
Initial Design With One-Page History
If a customer went to More > Bill payments > Review your bill payments > History.
They could look at a list and visually/manually pick out the PADS. This is not ideal however and there's no "tags" to sort them. This was the initial designed MVP.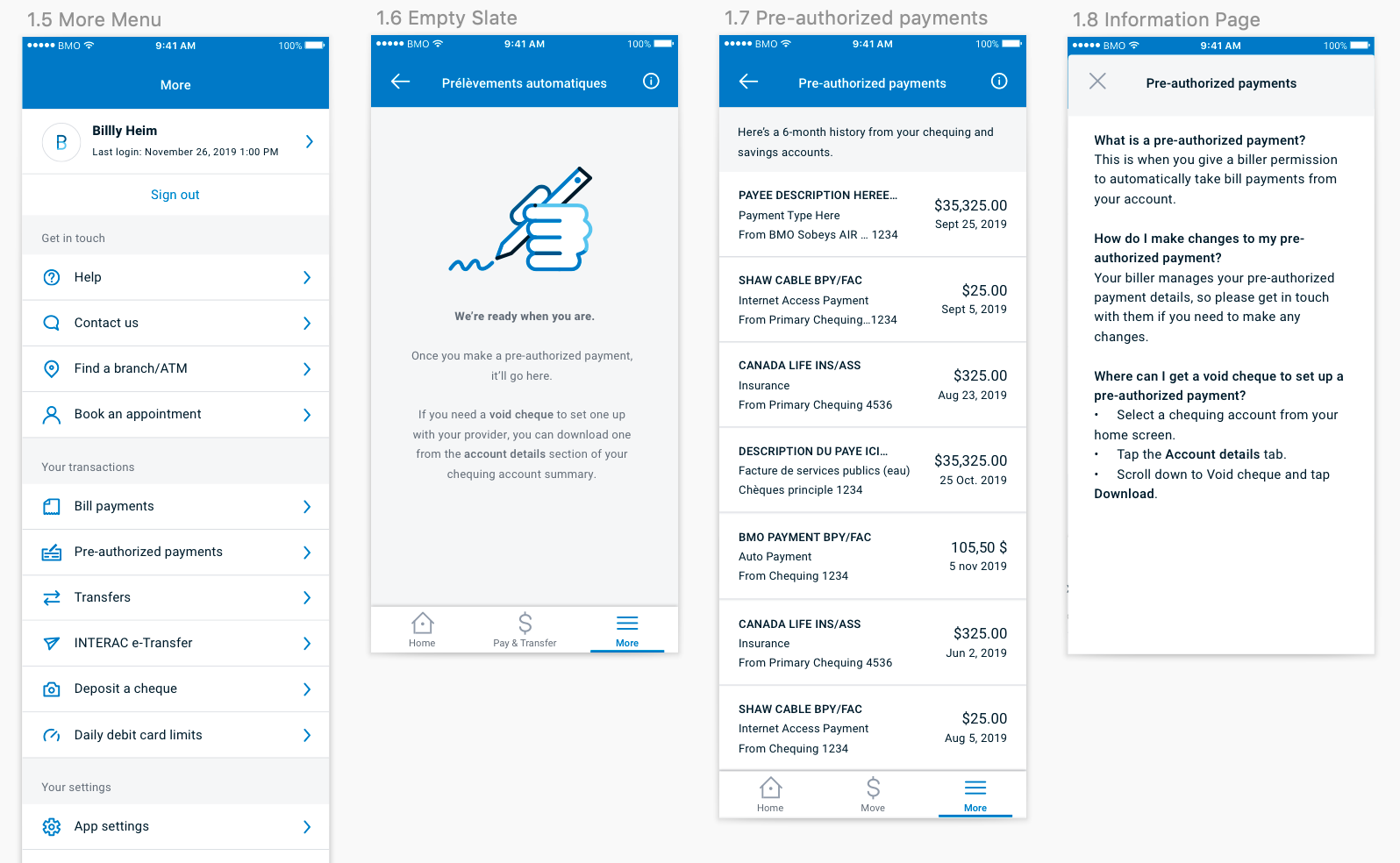 Research Method: 
User Interviews with design as a conversational piece
 Goal:
Understand users approach to their PAD and/or PAC history. What would they use it for? Why? What is important to them? How do they differentiate their automatic payments? Do they have mental groupings for them? 
Evaluate the design:
How does it line up to what we discussed with the user? What is missing? What is working? How would they use this design?
Design 2.0 Add "Set up a new payment"
After several rounds of user interviews and testings, based on the user research's insights. I suggested adding an extra feature to enable customers to set up a new payment after they review their history. The reason why my team adopted it is that the feature is an existing one, they only need to figure out a way to move the entry point from account details to the pre-authorized payment sections. It was still within our project goals and budget. We didn't need to wait for the next release to accomplish this goal. I wanted to present a feature to customers in an easy to use and enjoyable manner.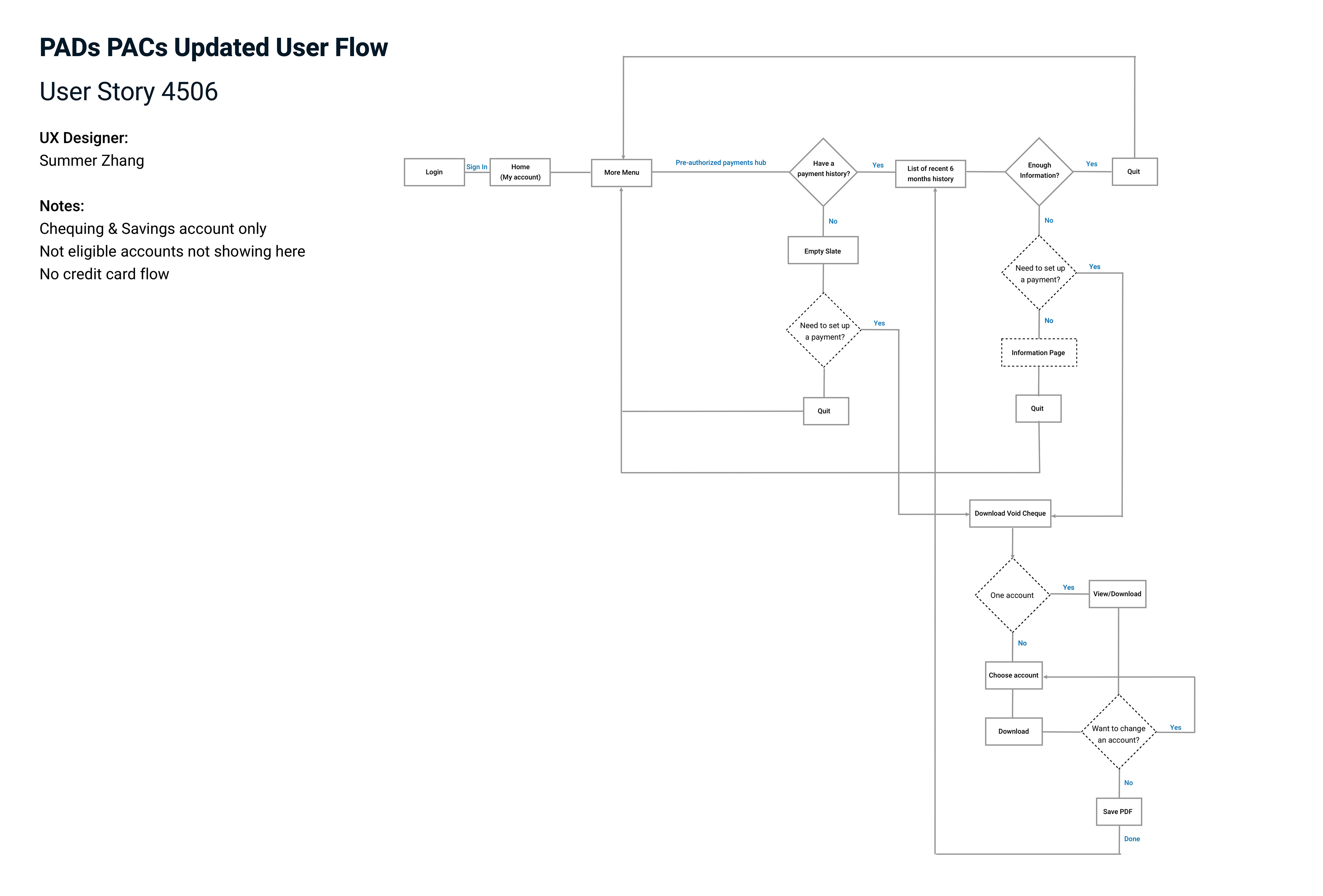 As a customer, I want to know that how can I set up a PAD so that I do not call center to enquire about setting up PADs. ​​​​​​​
KPI:
Reduce call center rate
Most asked questions from call center: 
1. When is my latest mortgage payment?
2. When is my next pre-authorized payment?
1. Show history 
2. Download a void cheque
3. Tell users when is the next payment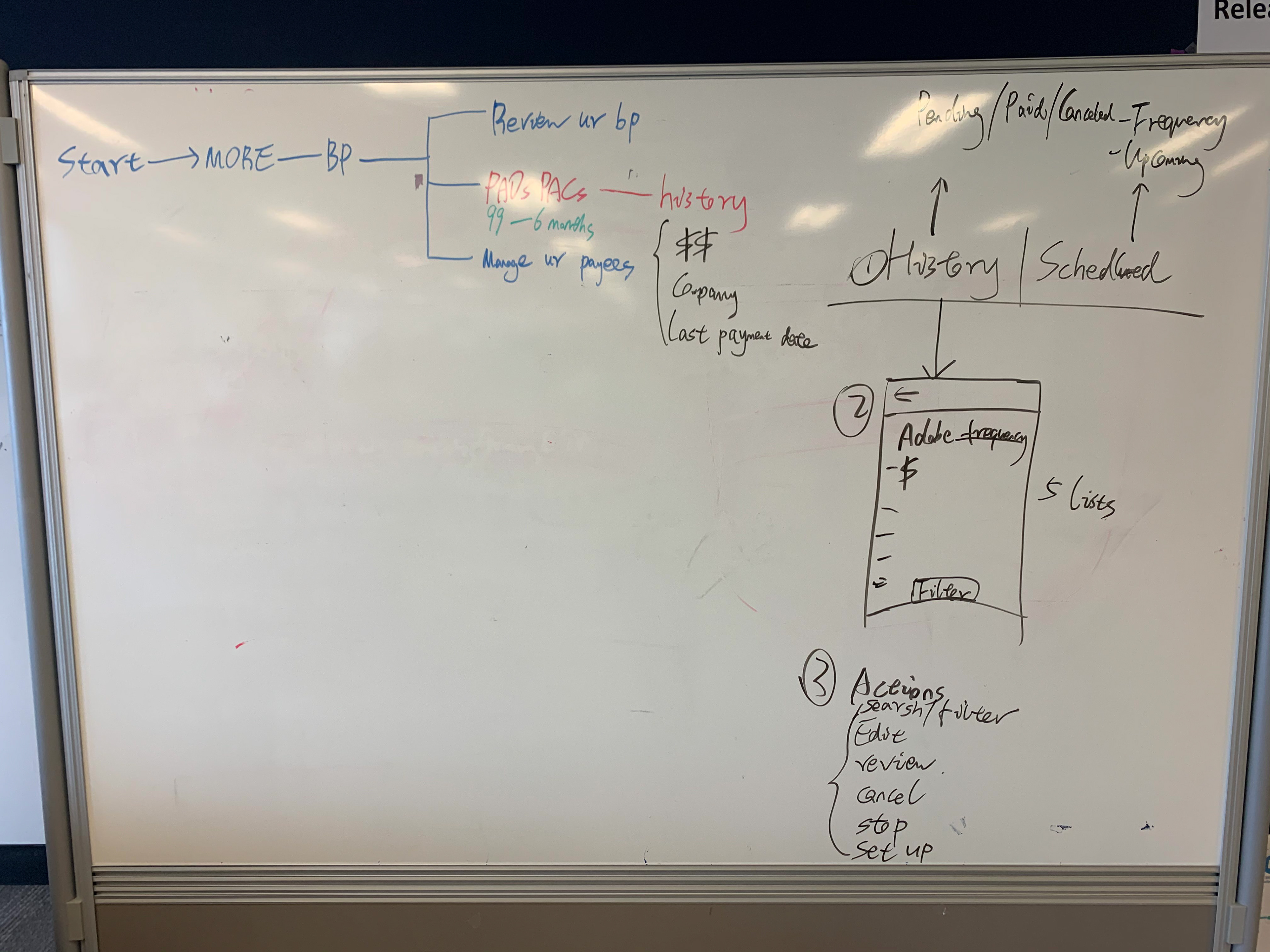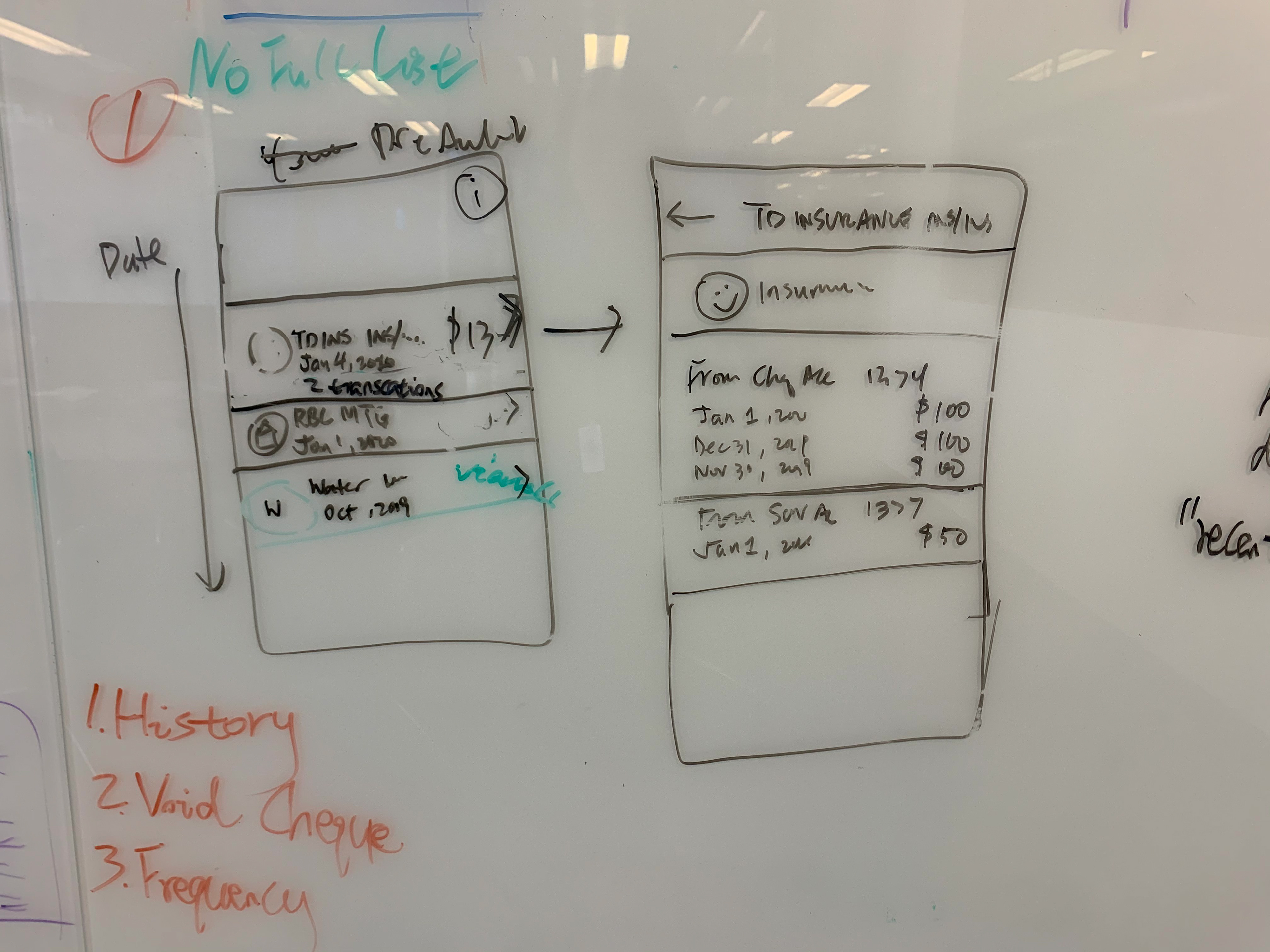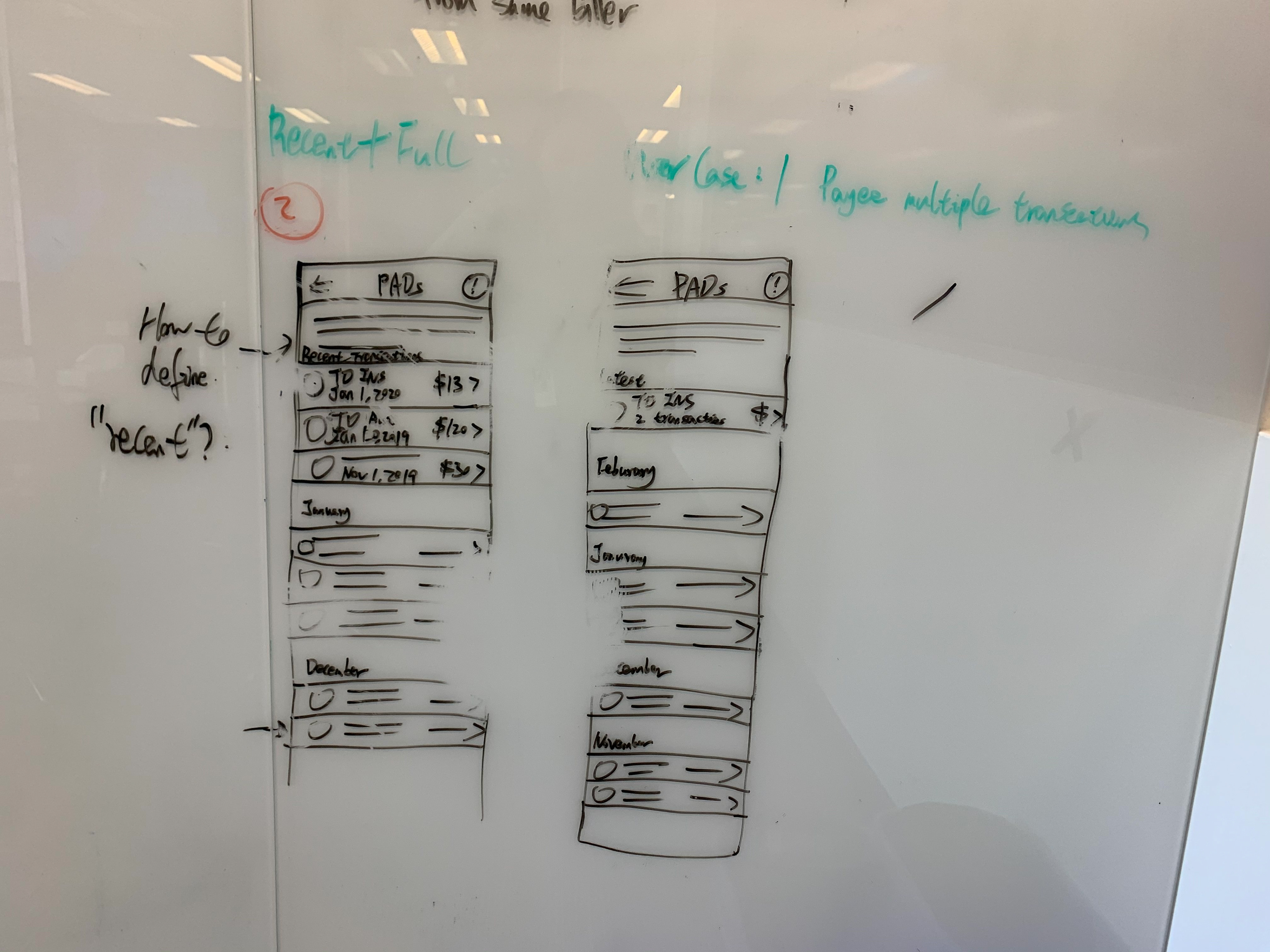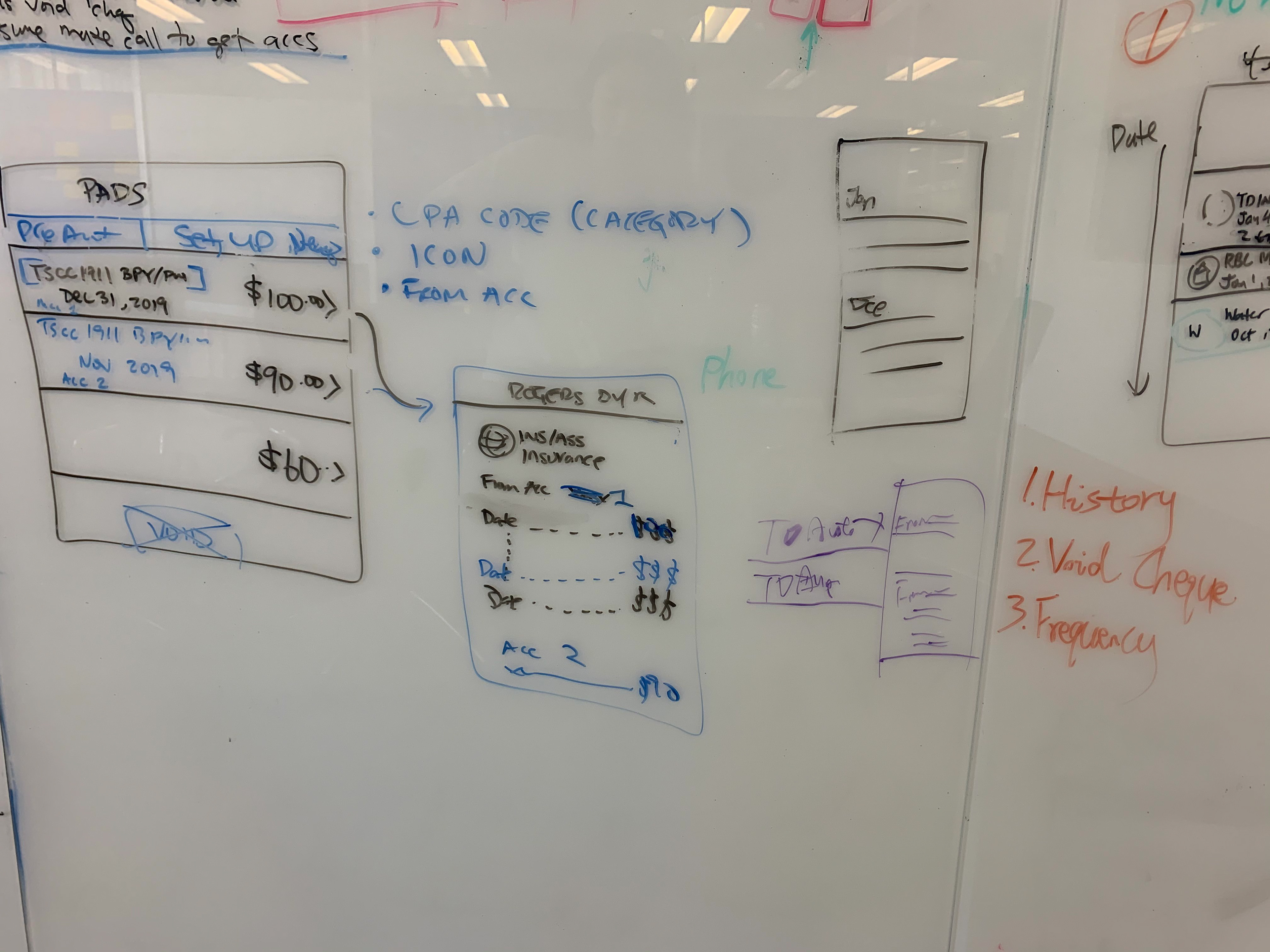 Based on the current design one-page history, I proposed four ideas, including add a video instruction, add a card hub to enable users to download a void cheque to set up a new payment, or pure text instructions with different trigger components.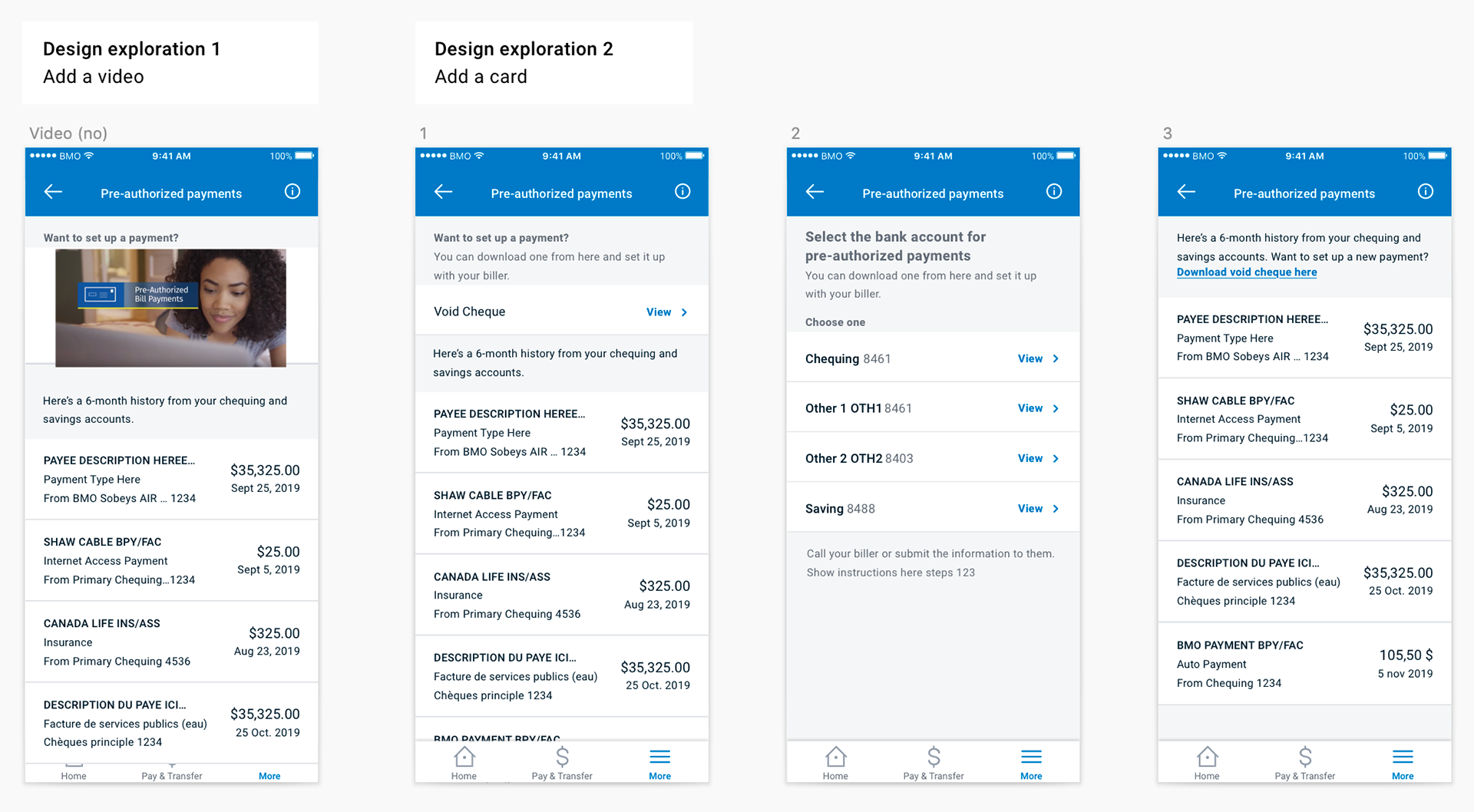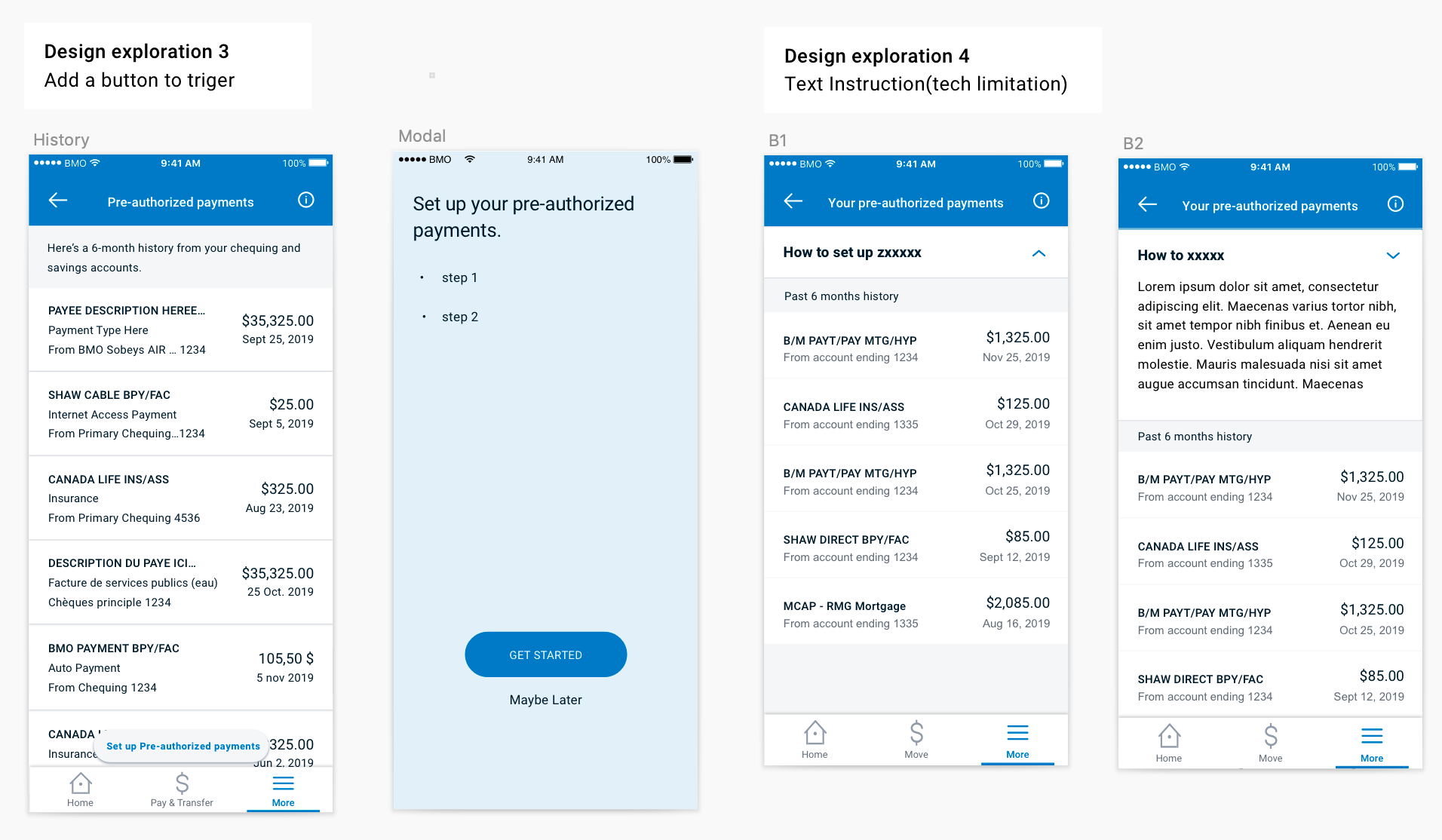 After a project team discussion including the tech and business side, since we have more time to deliver this project, we decided to separate the two features into two card hubs. One is "Payment history" and one is "Set up a payment".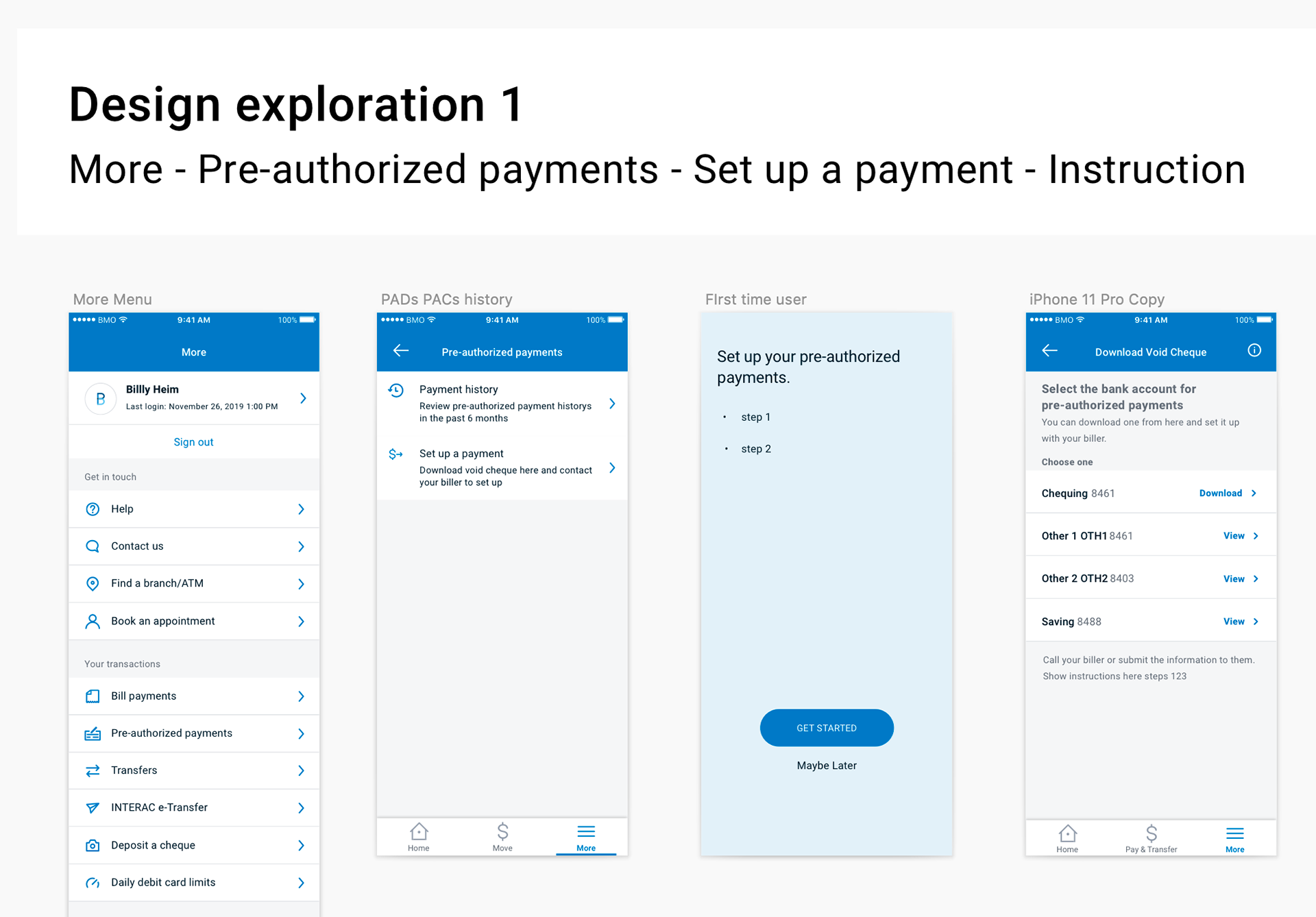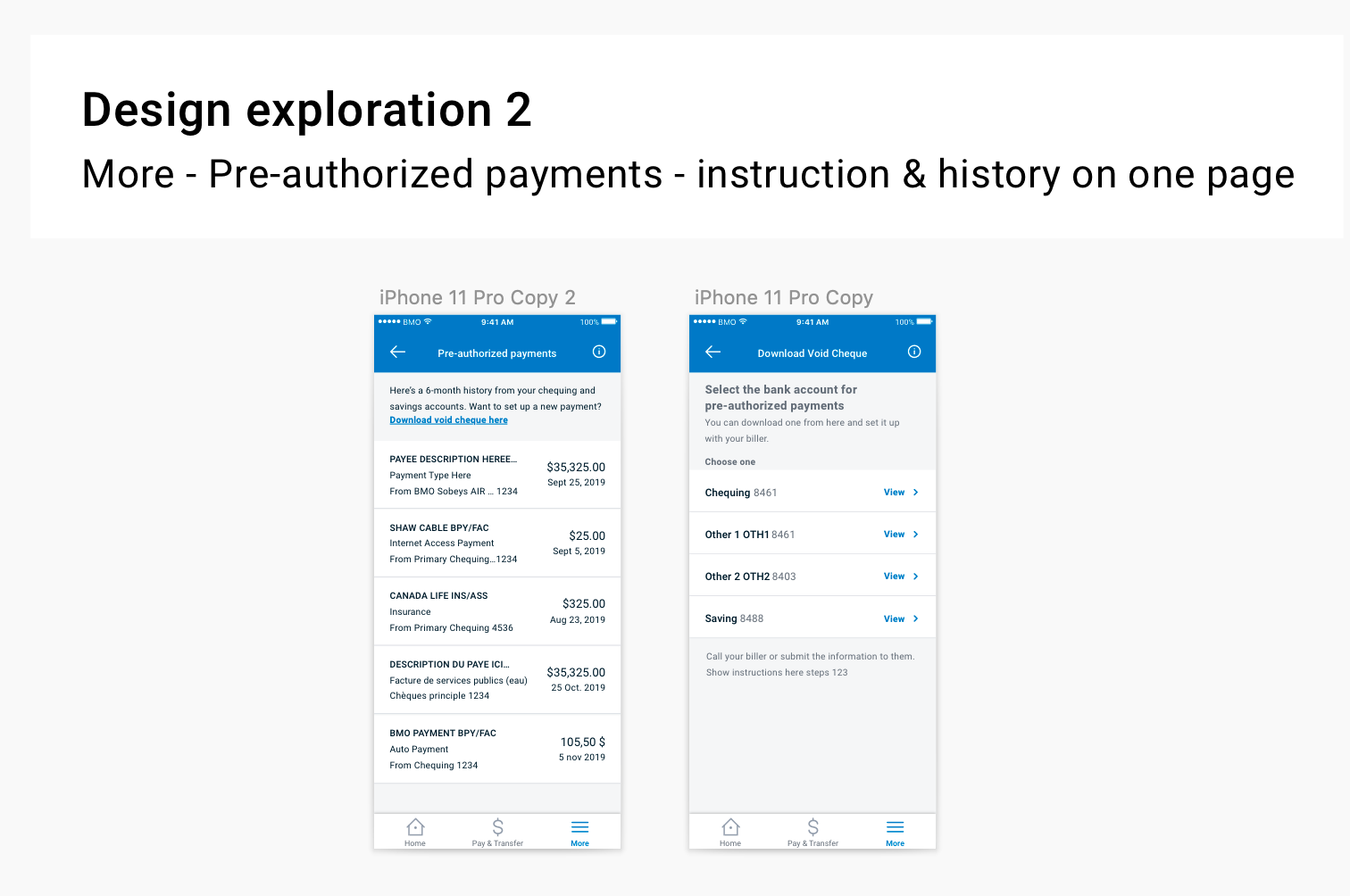 Design Iterations - Payment History
Based on the existing user flow and design explorations, I created a new user flow with two features "payment history" and "set up a new payment" separately.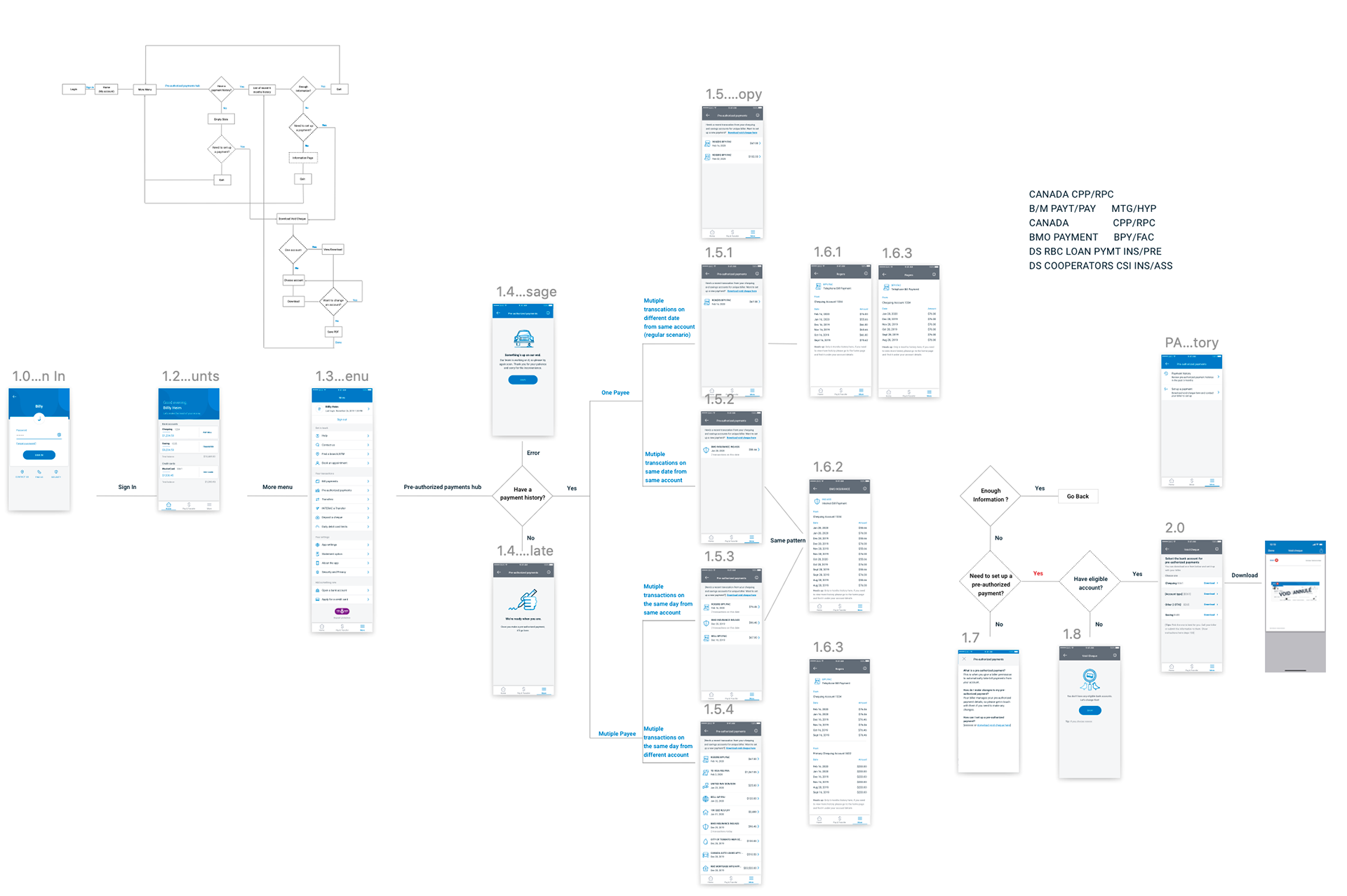 Payment History Different Scenarios
1. When two payment have same name, then group them in the details page i.e. on 2nd screen - show different amount.
2. When the customer changes the account for a PAD, then display payments from both accounts.
3. When the customer closes an account, then don't display PADs.
4. When two payments have same name but different debit accounts, then 
a. Group them in the details page i.e. on 2nd screen
b. Display dates and amounts for different debit accounts
5. When there is CAD account restriction for No Inquiry or No view account history/eStatement, then don't display payment history list for those accounts.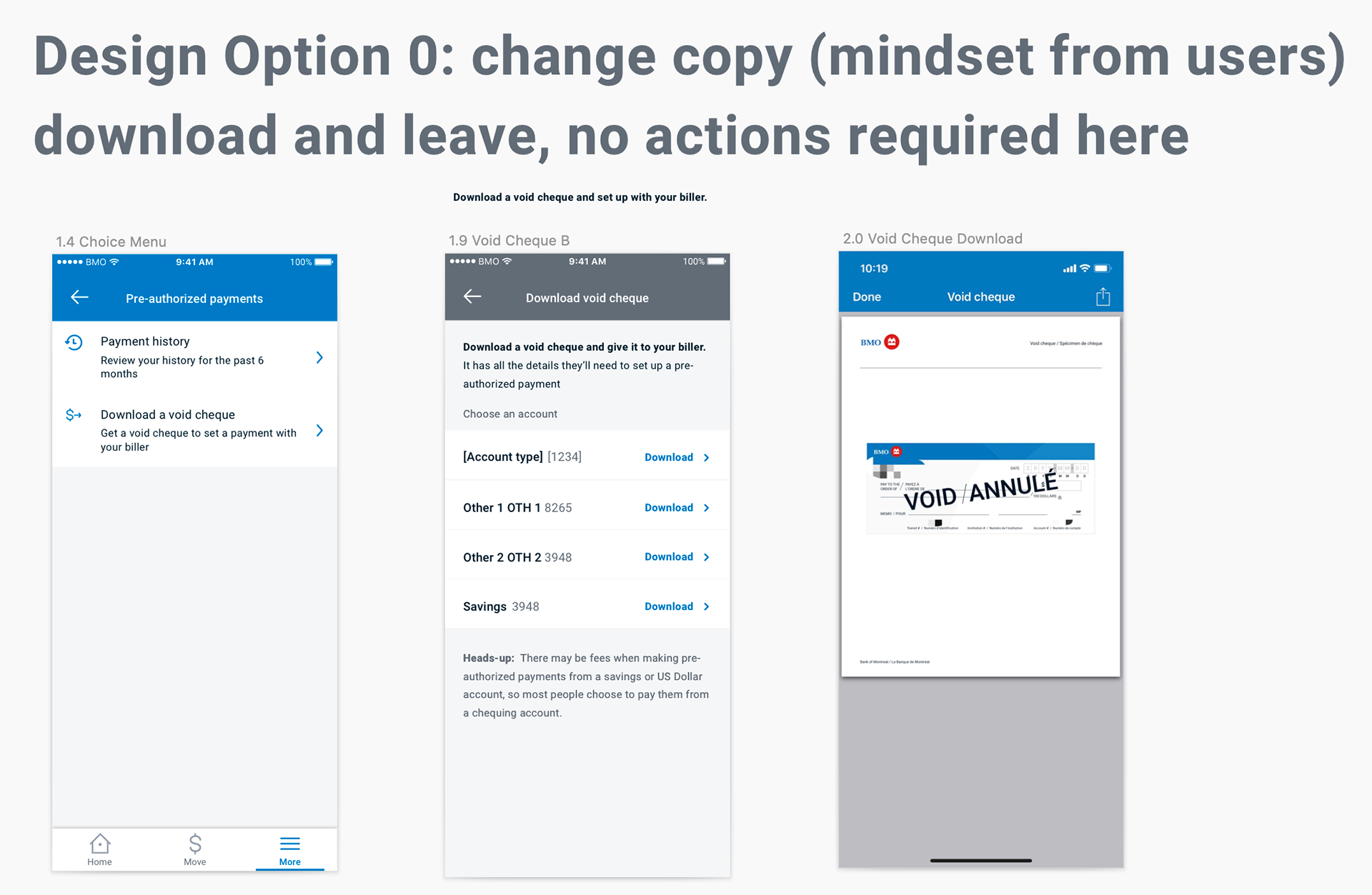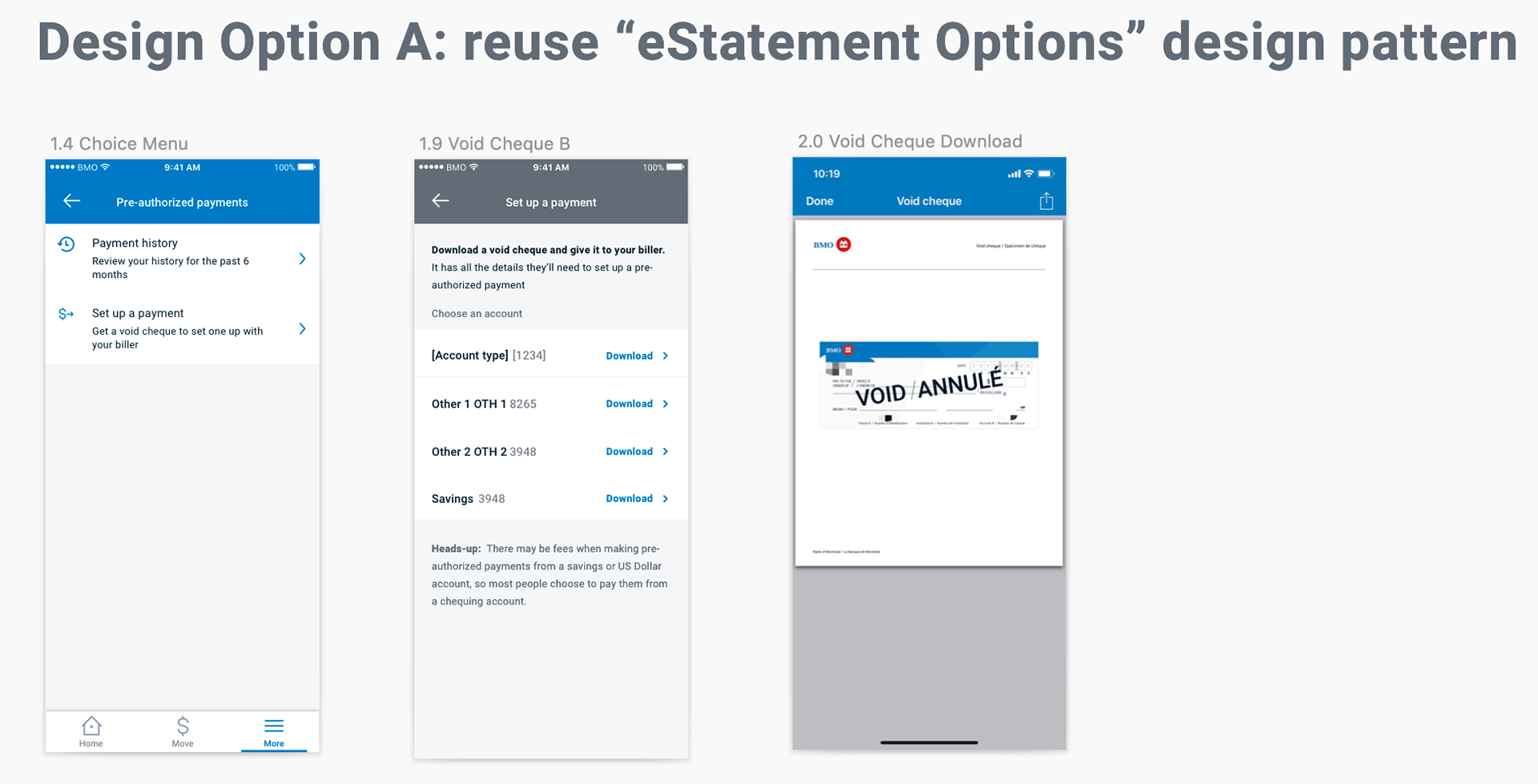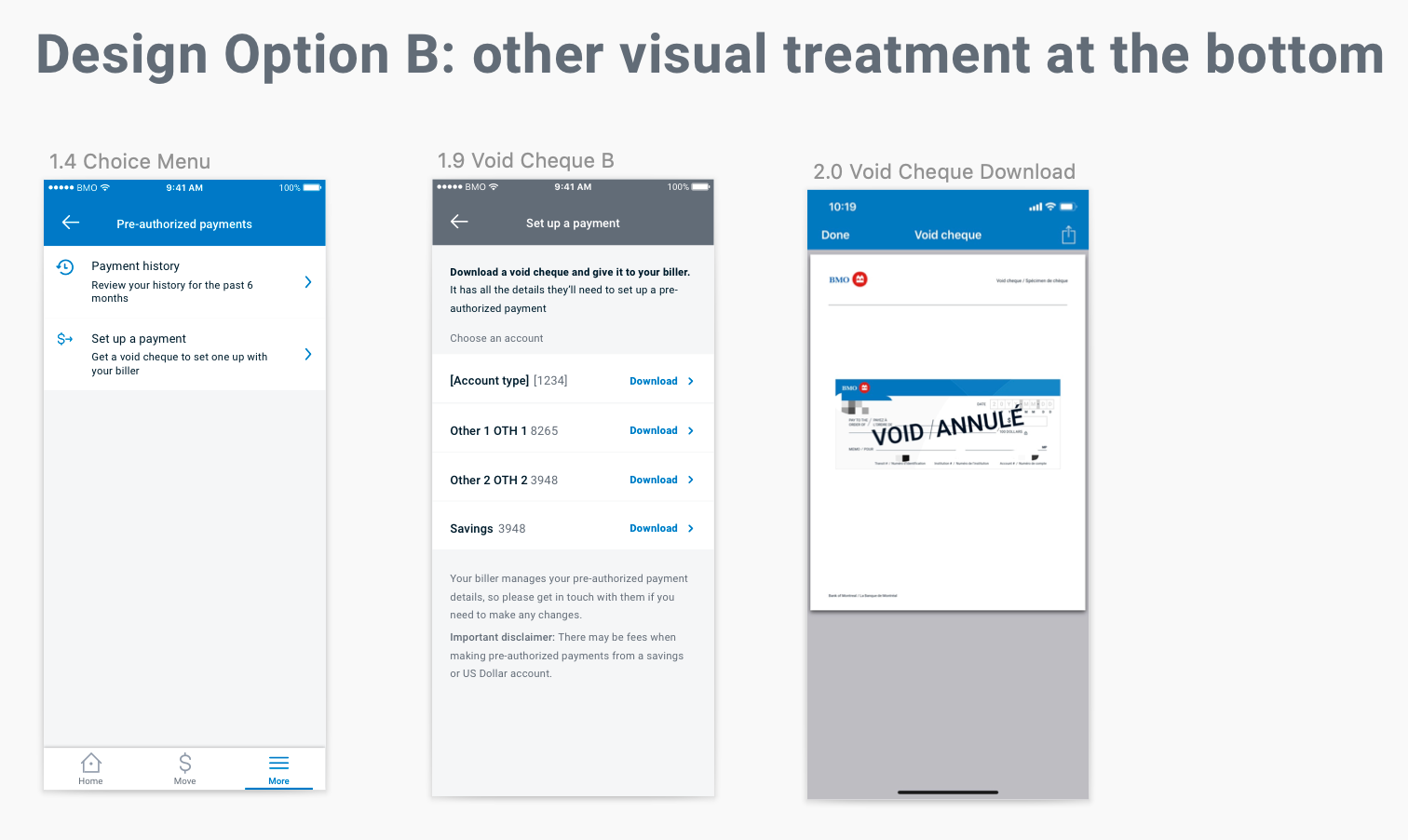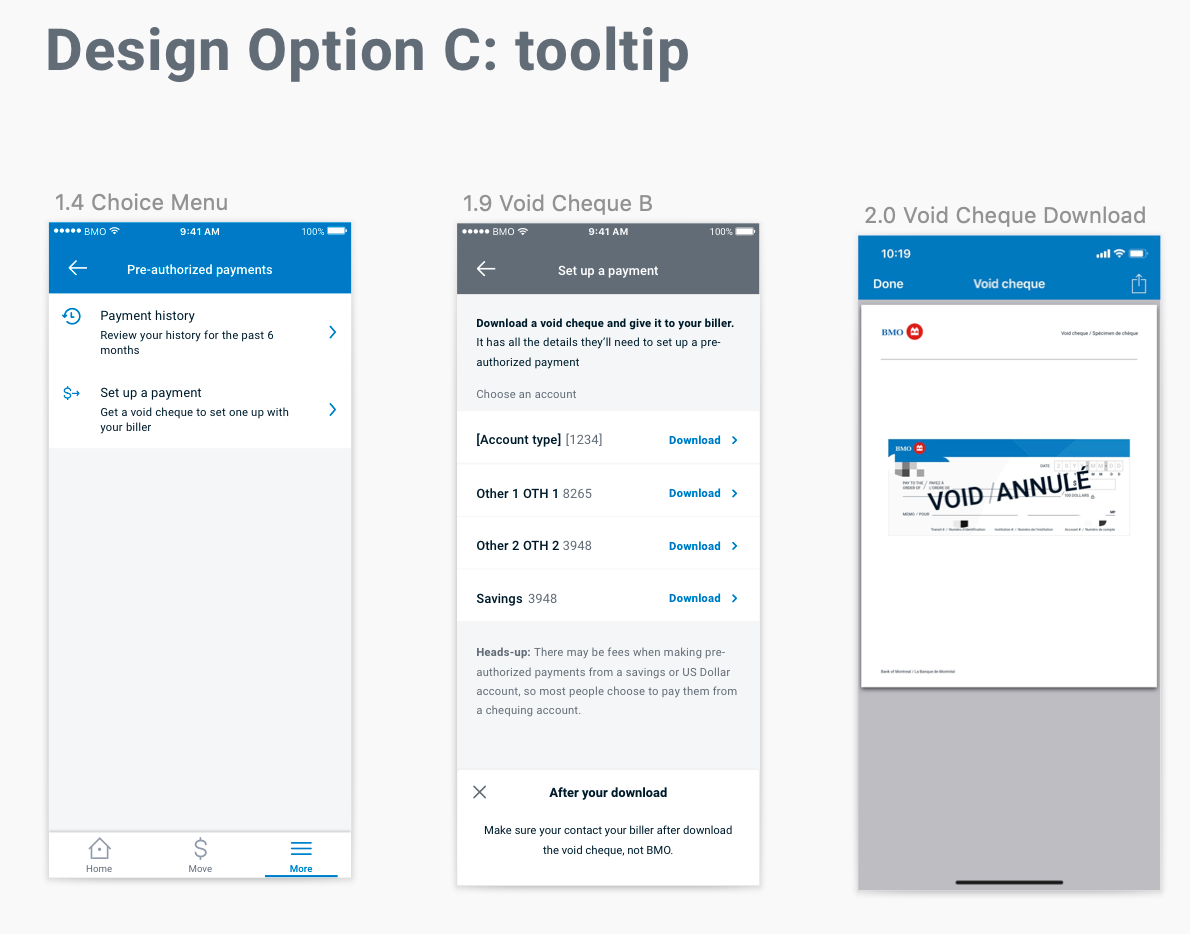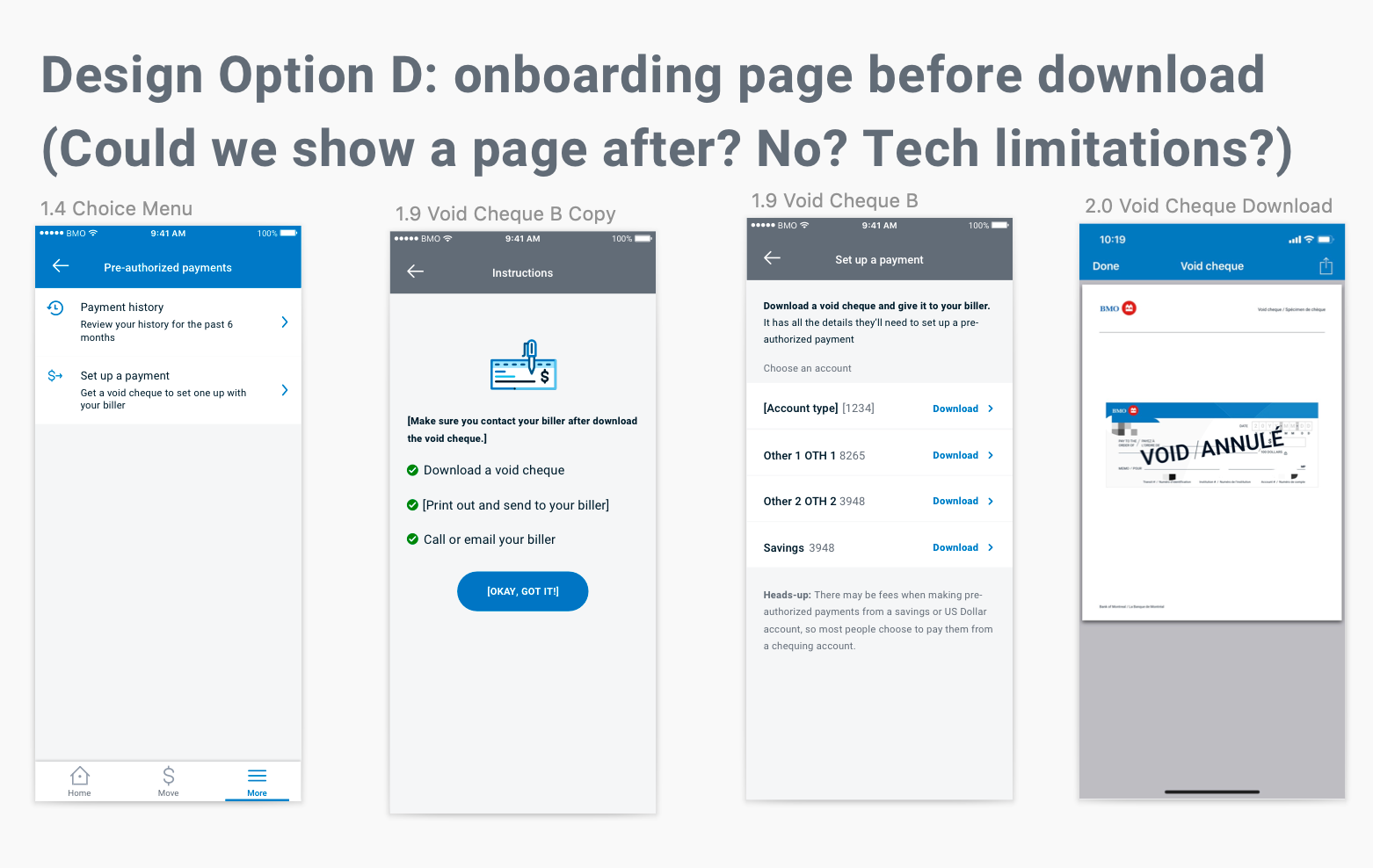 Empty Slate Design & Copy Options
My initial design was included a call to action button to encourage people to open eligible bank accounts however, due to tech limitation, our team decided to build that feature in the future releases rather than the initial release.