BMO QuickPay is a patent-pending, unique and automated experience that allows a user to pay a bill digitally without ever opening their mobile banking app or logging into online banking services. 

The "Zero UI" solution is designed to be as frictionless as possible - the customer simply forwards emails, PDFs and even photos of paper bill statements to a BMO email address – quickpay@bmo.com

Then, machine learning capabilities are applied to recognize the bill details such as the company name, account details and due date.  We do this all, so the customer doesn't have to.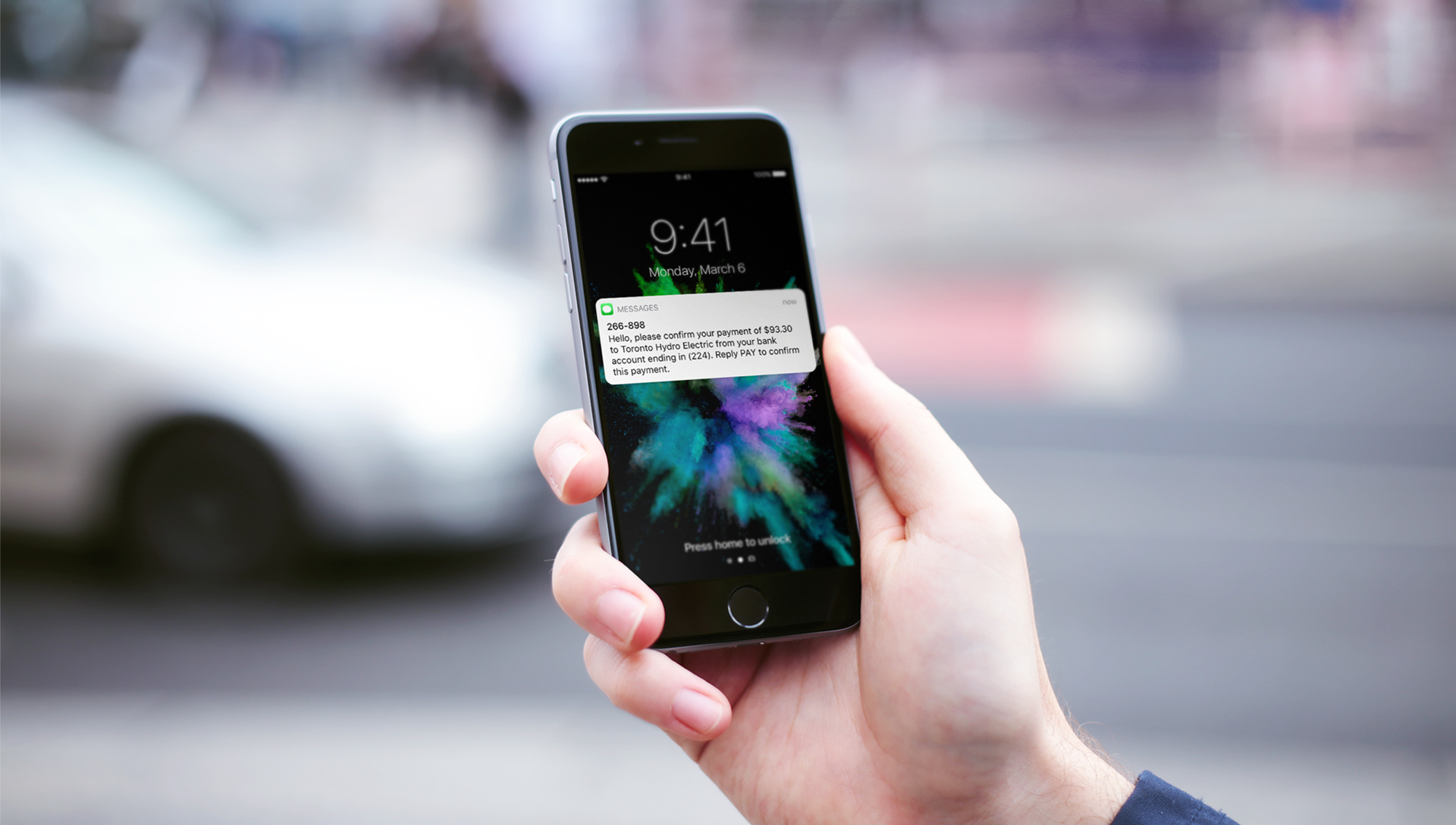 The Canadian customers bill payment experience is fragmented. The time and place you receive your bill is not the time and place that you make payment. This leads to an experience that is fraught with friction resulting in unhappy and frustrated customers.

87% of Canadians have missed at least 1 bill due date in the past year.
91% of customers are not comfortable with pre-authorized payments.
3 million bills paid late annually by BMO customers.
Fragmented experience between the bank & the biller :
Customer pays bill on due date, but it may not be posted to the biller on the same day, resulting in late fees
Customer journey for bill payment


Bill Payment Vision
Design a solution where the customer does not have to sign into digital banking.
BMO QuickPay
High Level View of Process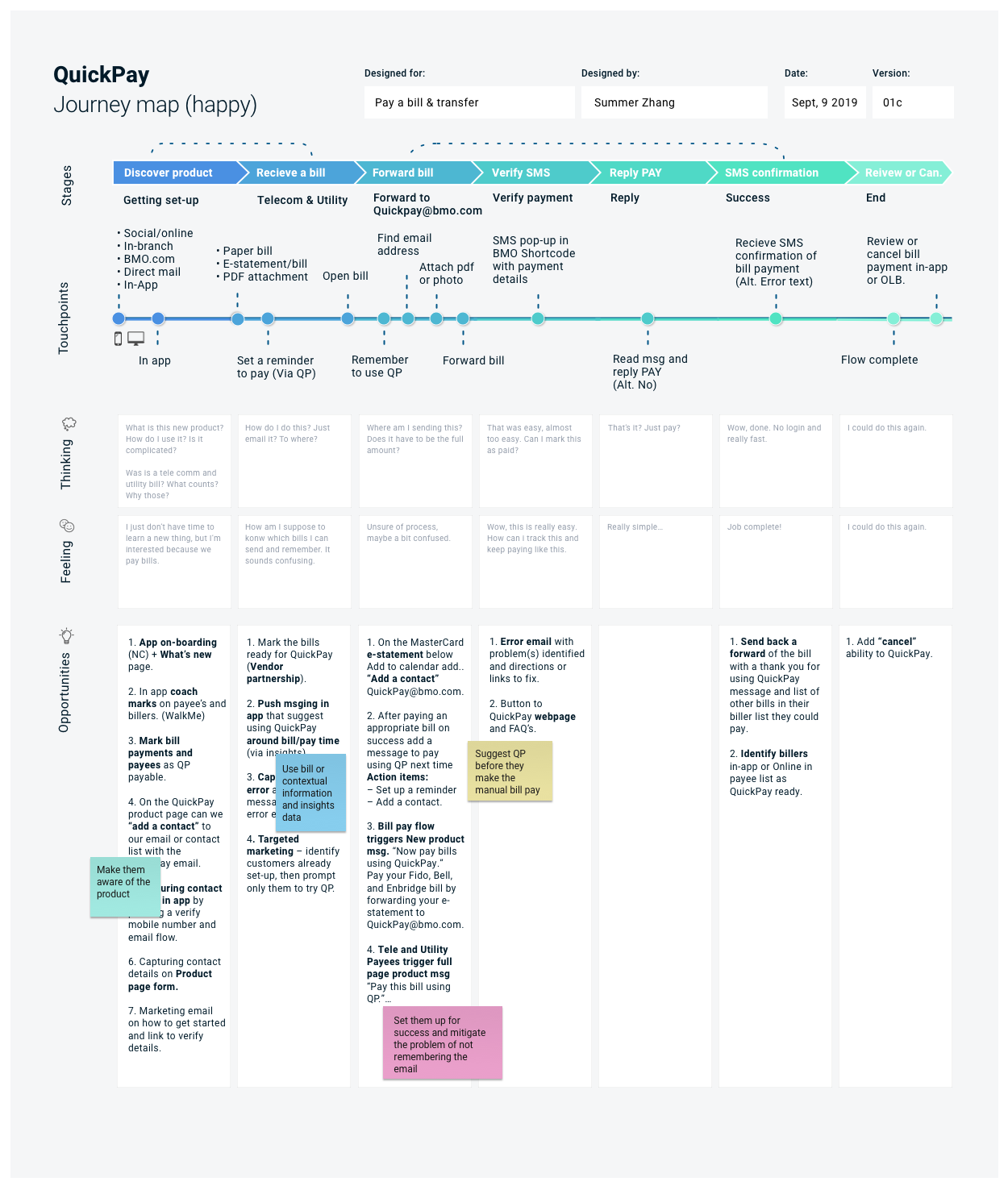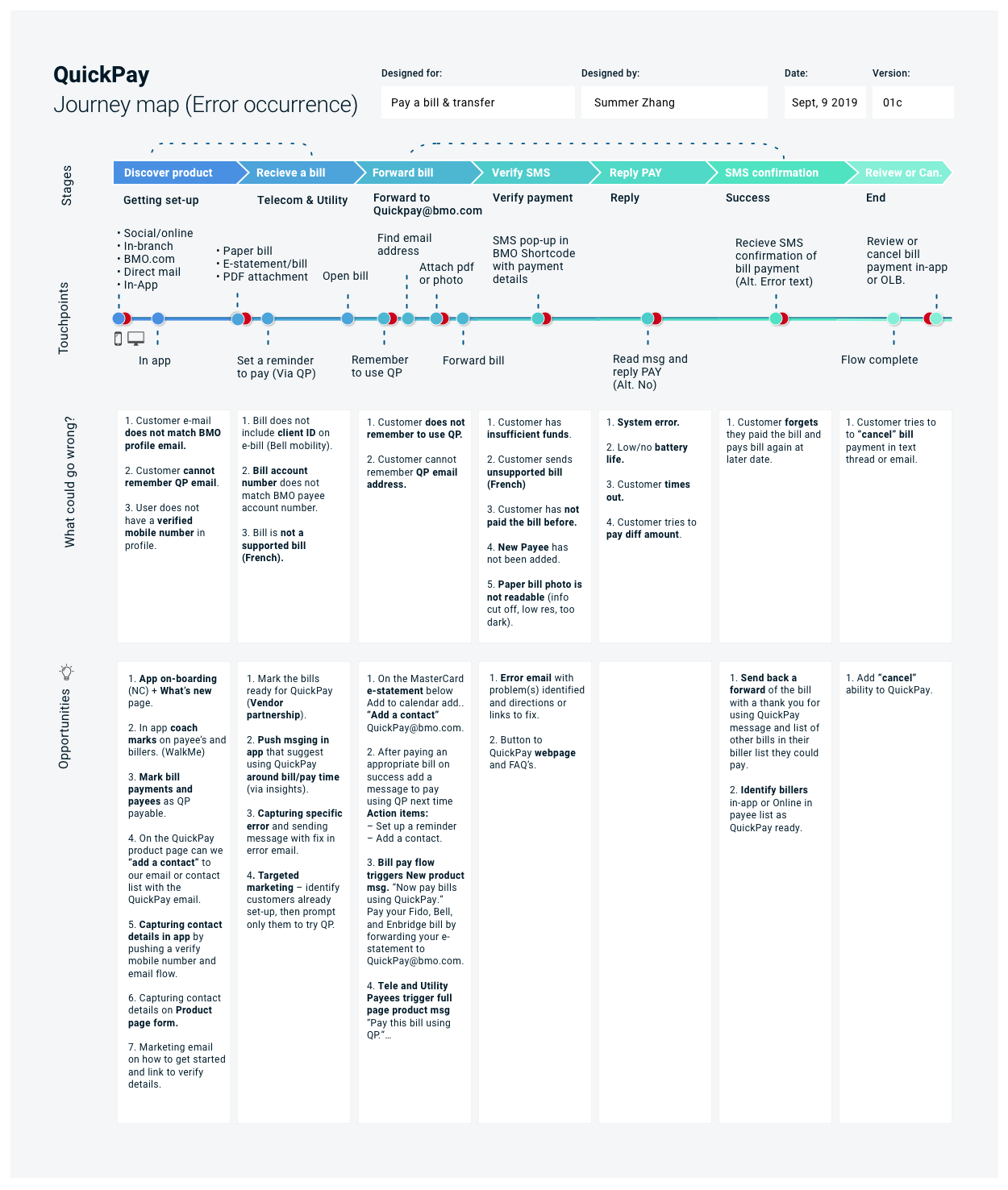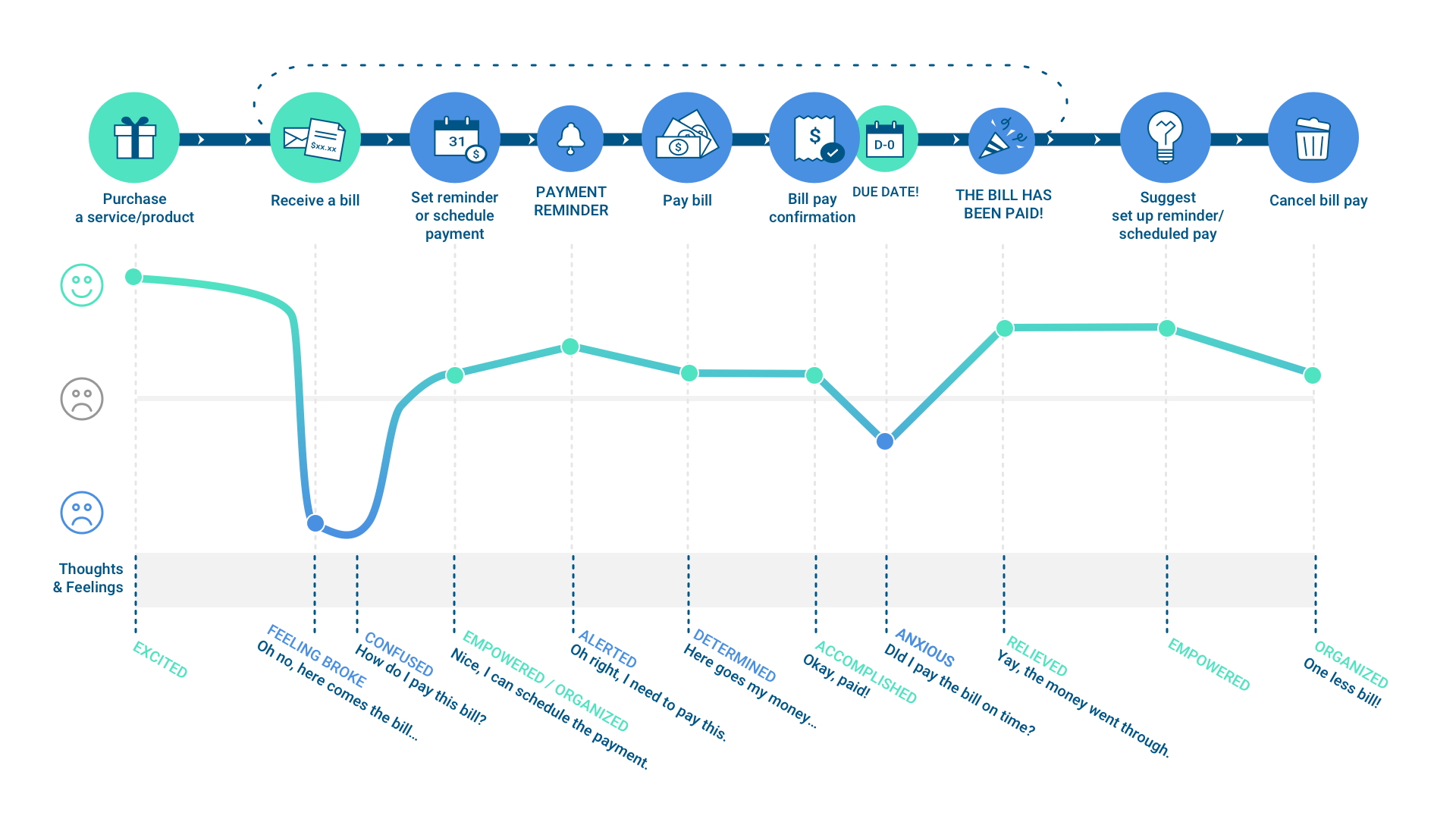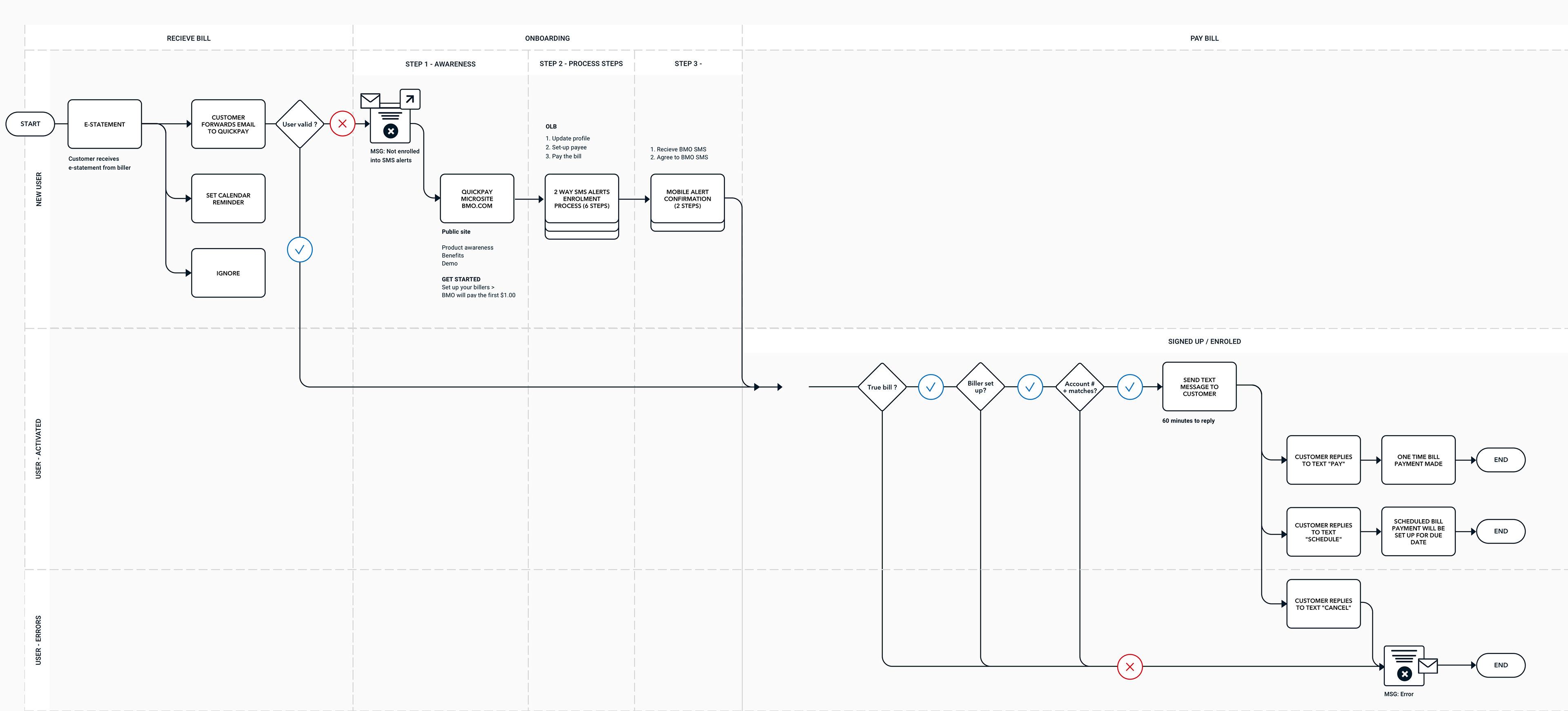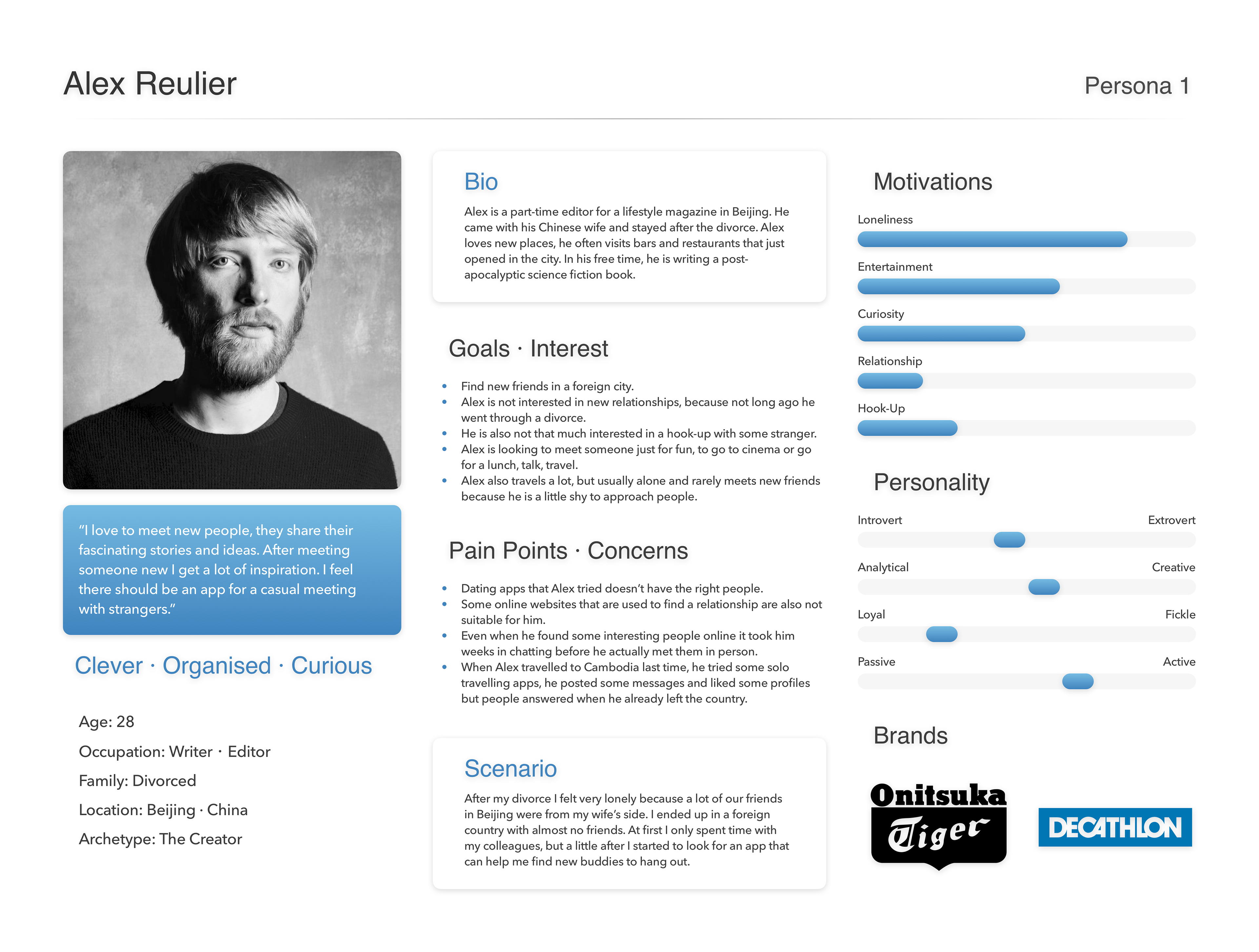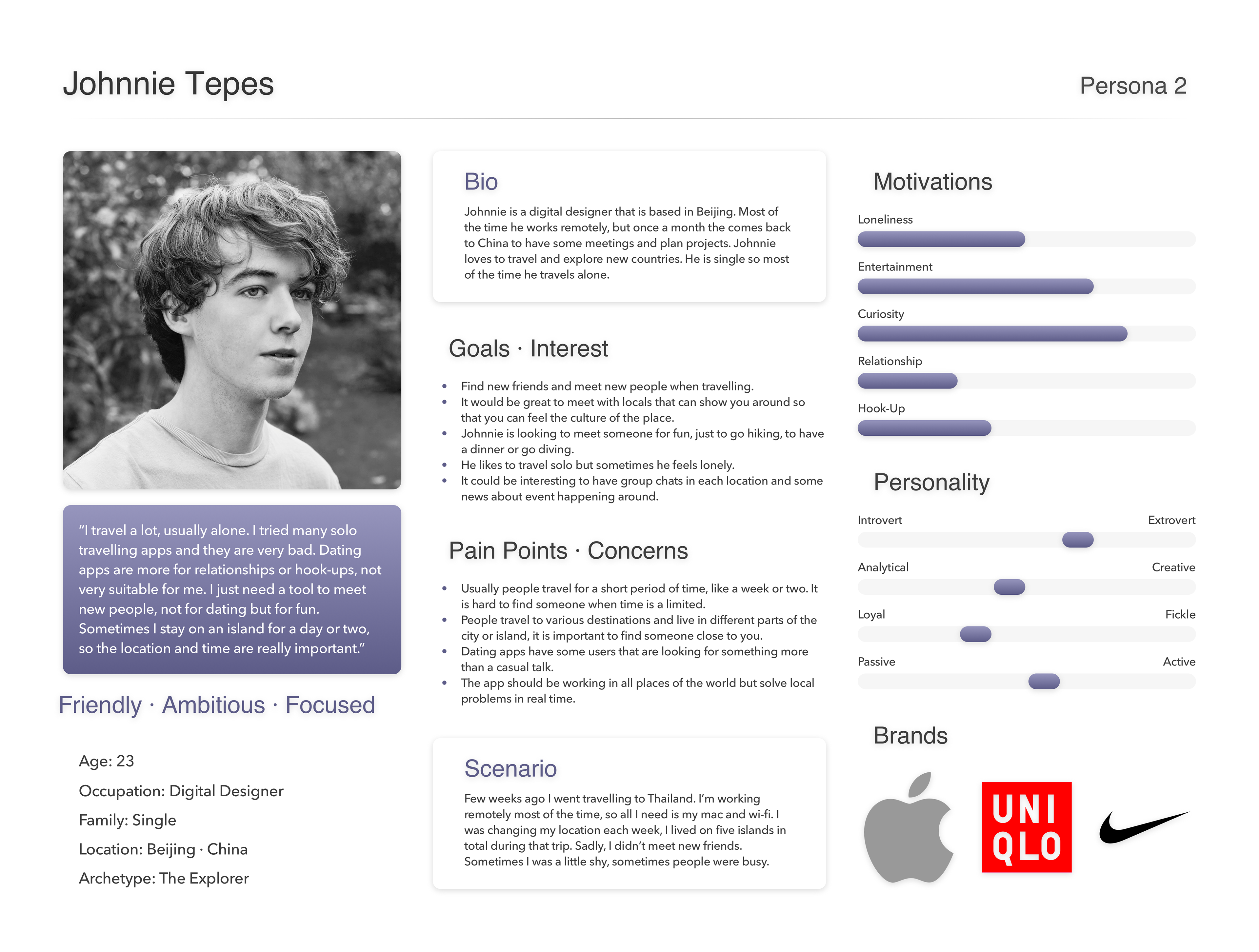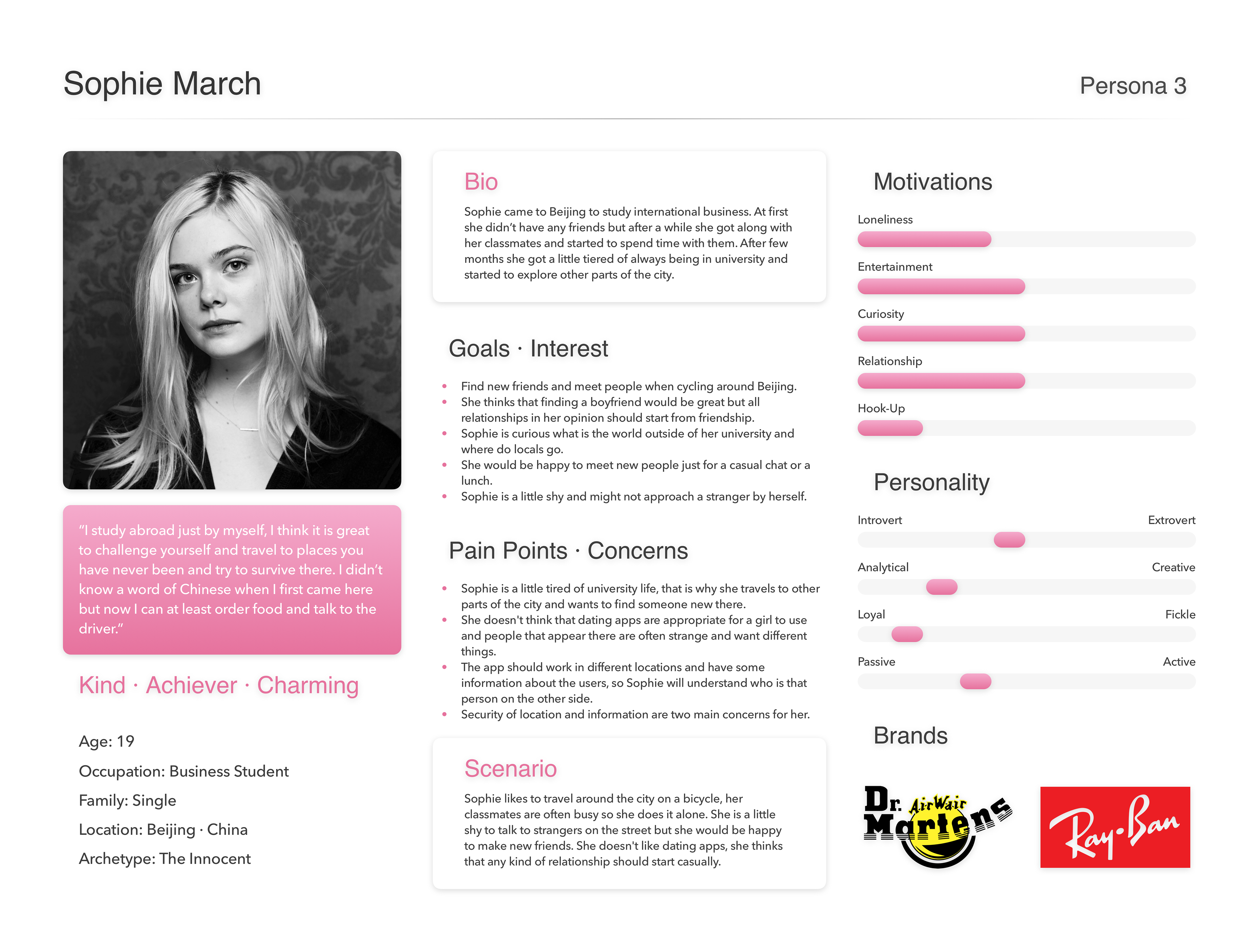 BMO QuickPay empowers customers to act upon a bill payment at the point and time of statement issuance for a "fire-and-forget" experience.
It enables customers to complete their task within context and addresses customer anxiety by confirming payment prior to processing.
Resulting in our customers being able to pay a bill up to 6x times faster than a conventional digital bill payment.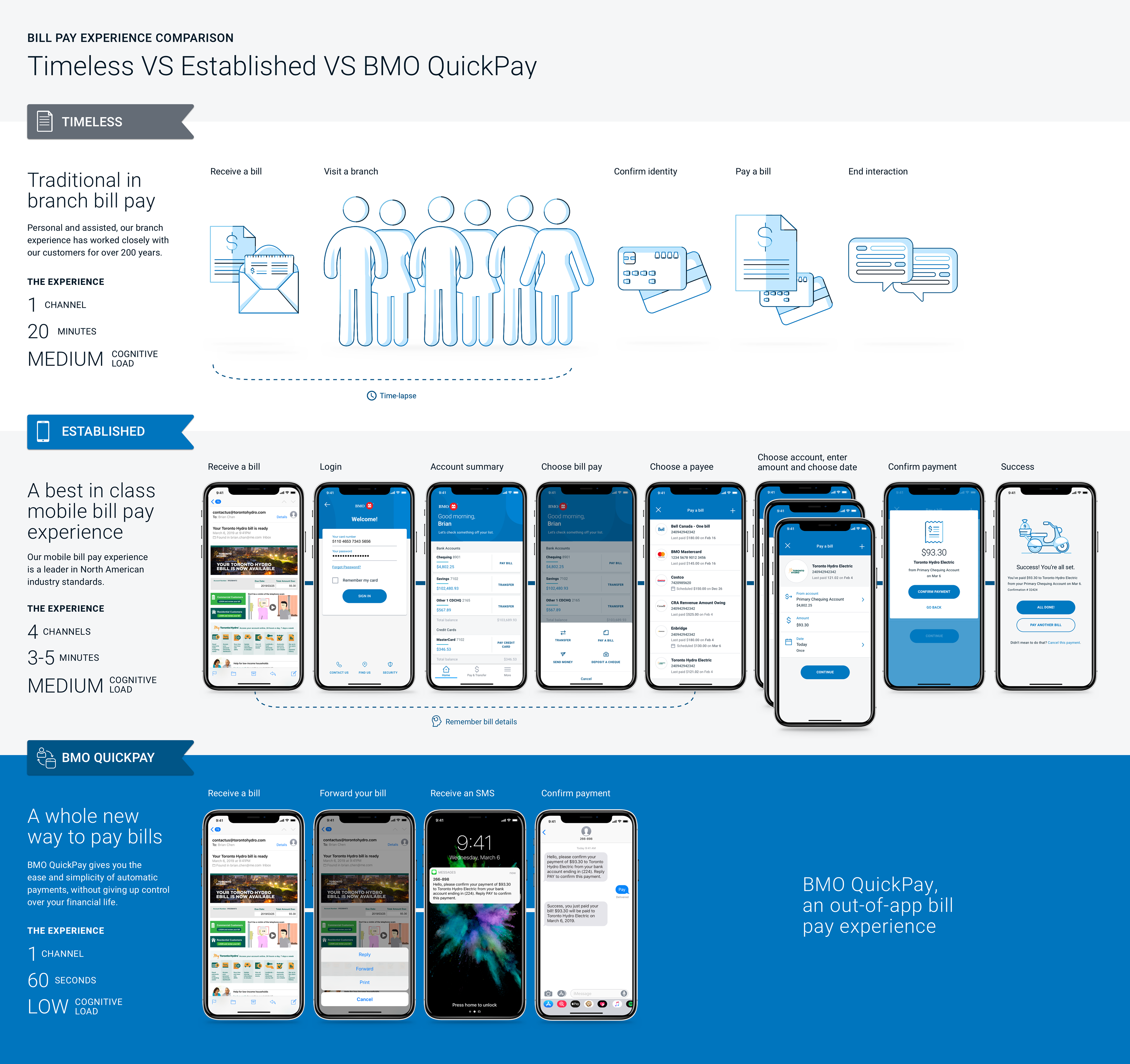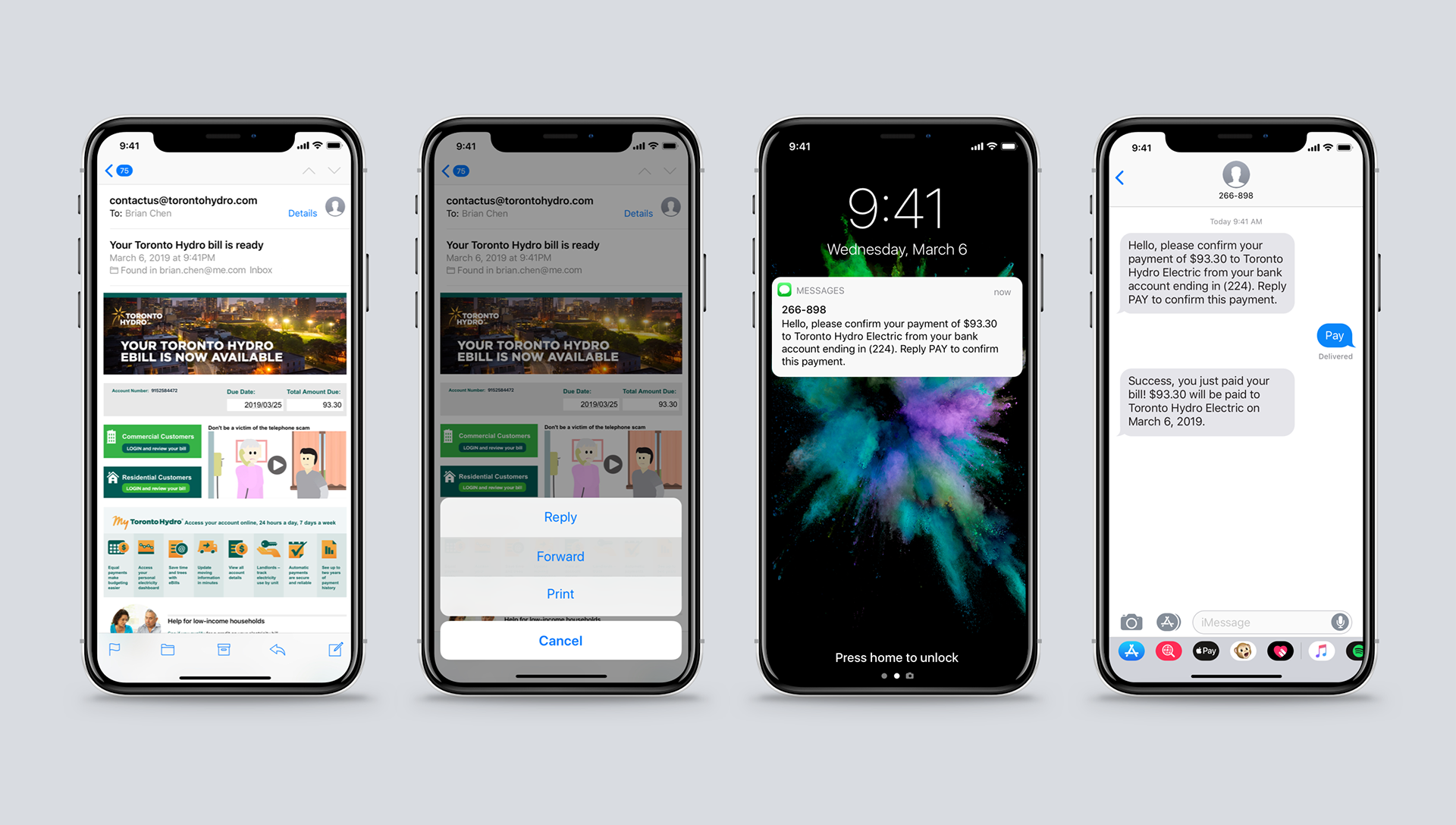 Marketing Website Design Guidance
The website team was working on the website design, we are their client, I was responsible for coordinating with their designer. After they designed the website, I launched a user testing to test if users understand what is QuickPay or not through viewing the website.
Pay Bill team is implementing a new service called QuickPay that allows a customer to fulfill bill payments through a series of emails that act as the vehicle to pay the bill, and text messages that provide confirmation of the transaction. A new page to be launched on BMO.com was proposed to provide information and address questions about this new service.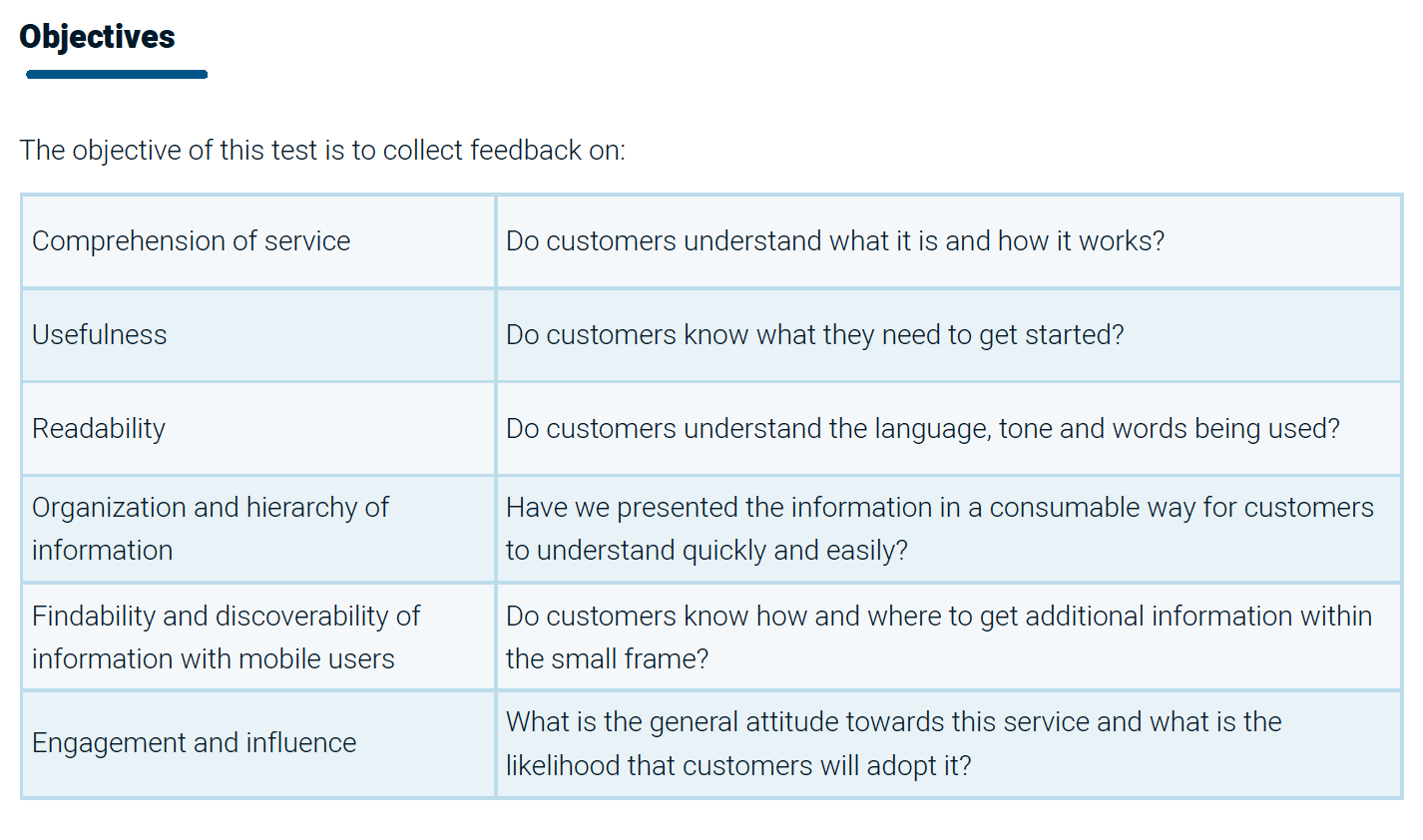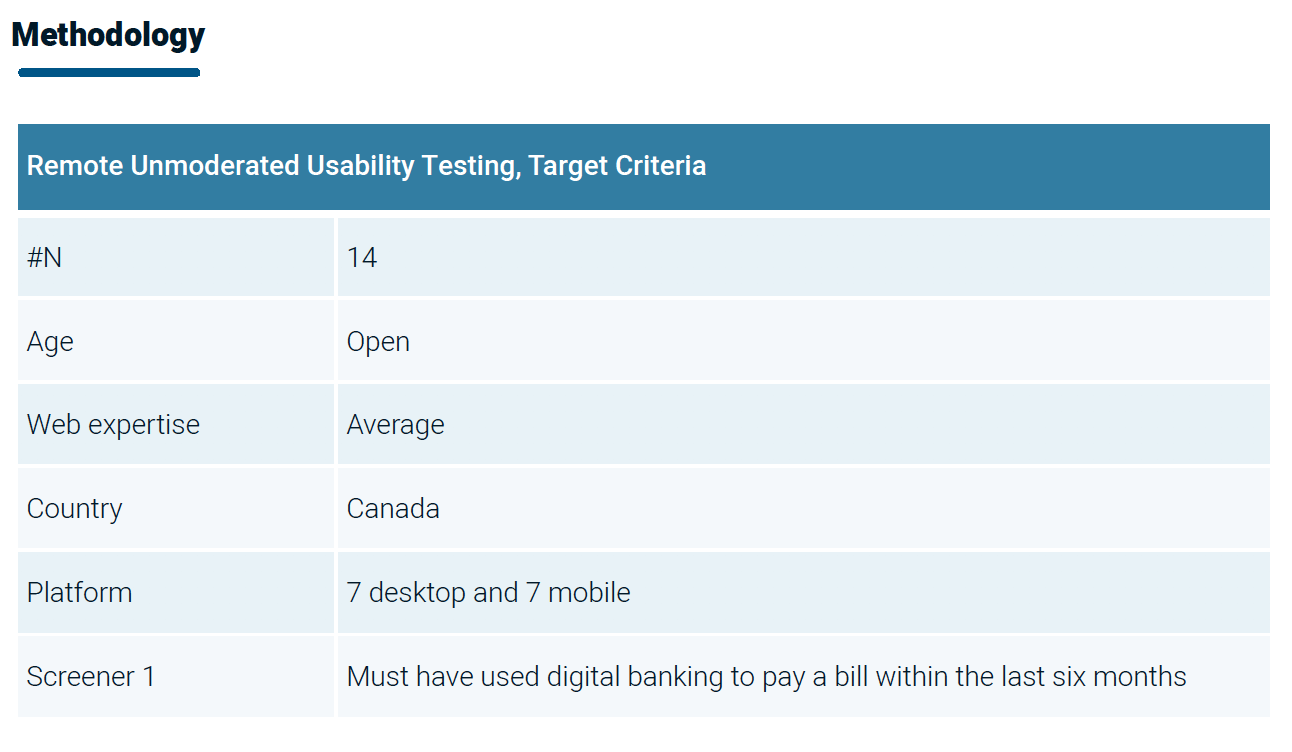 • The top introduction text is small on desktop
• Titles are wording
• For intro content "Machine Learning" is not understandable
• Bill supporter session feels like sponsored ads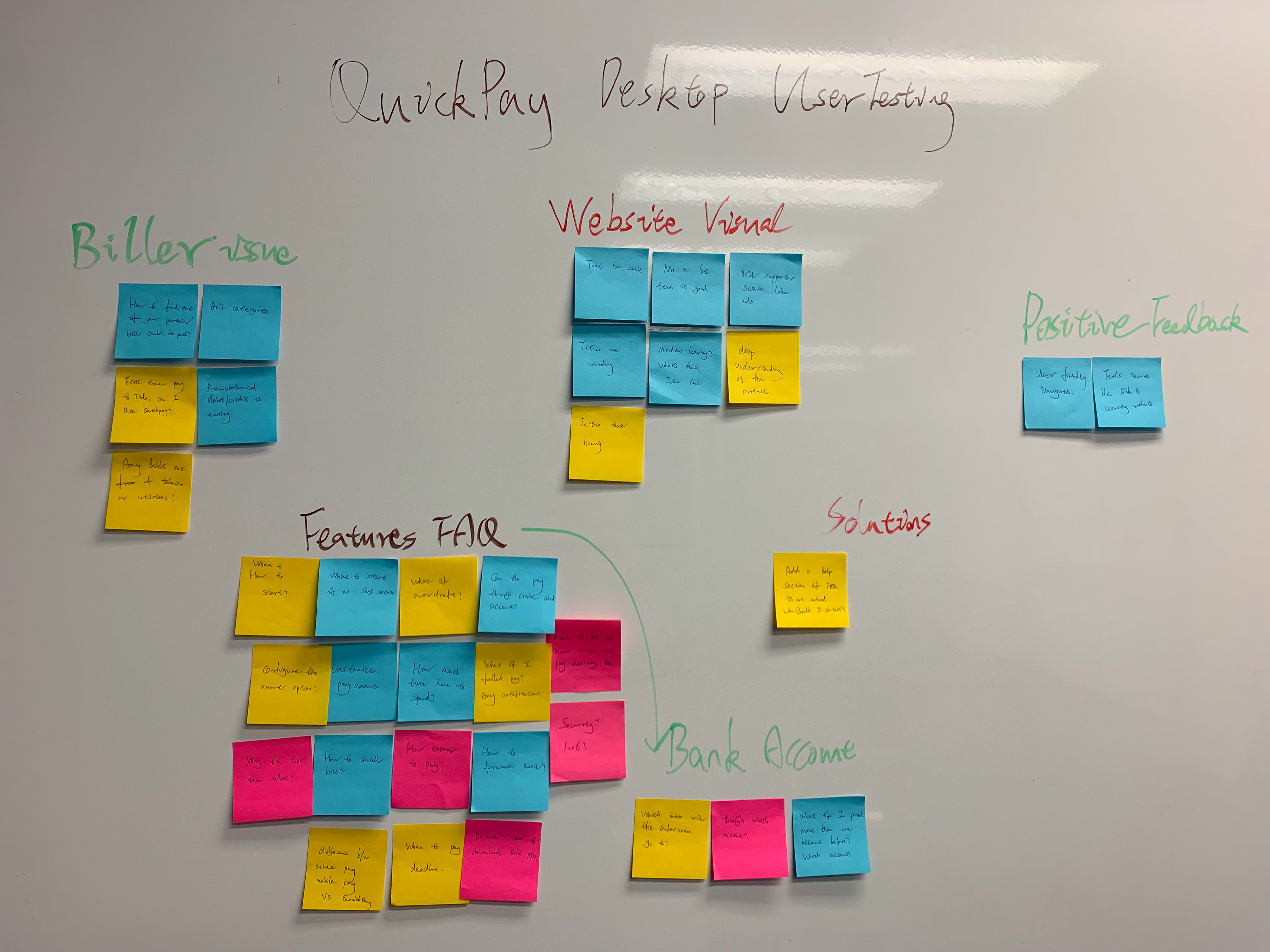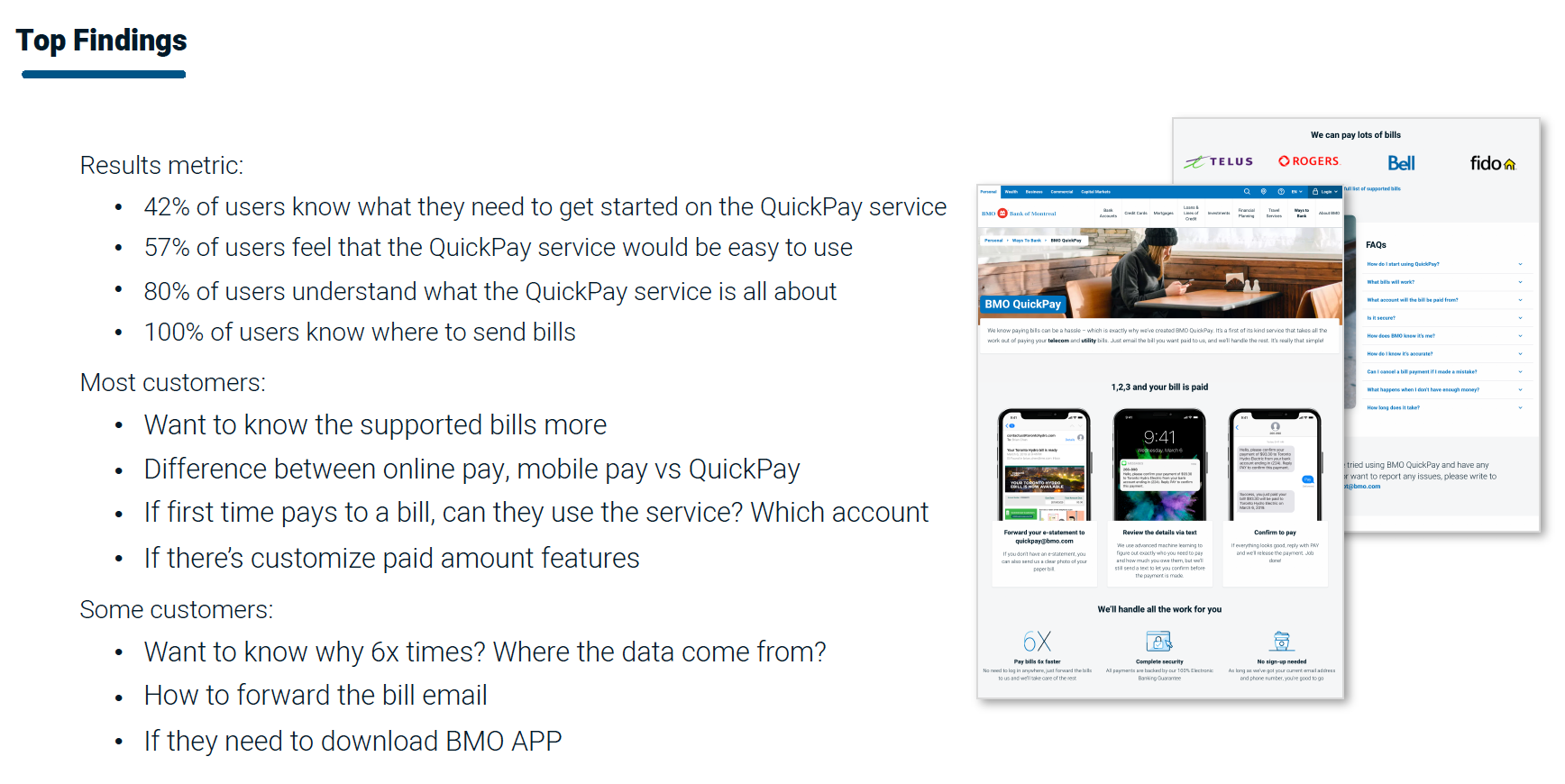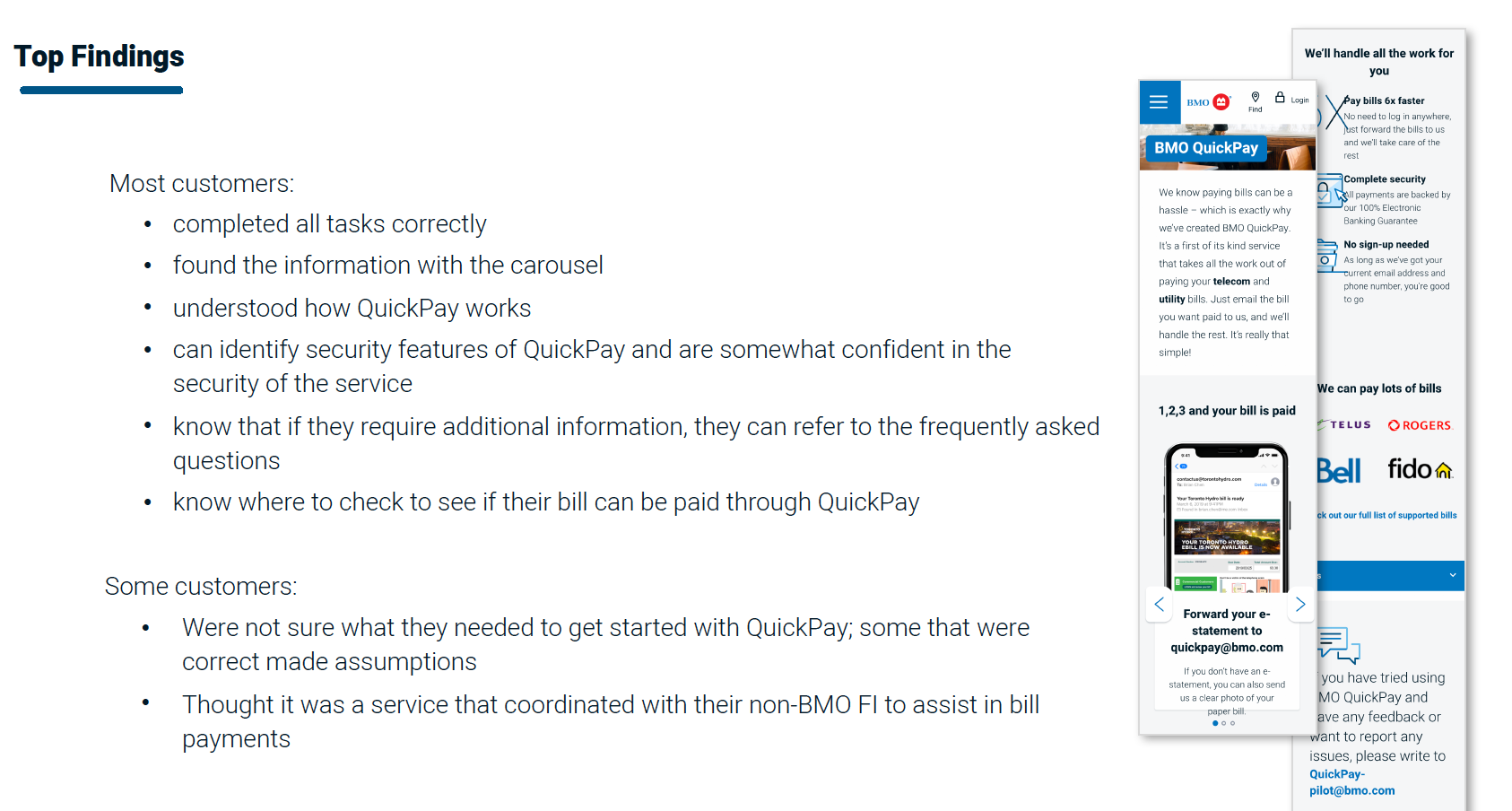 Top Digital Innovation Award
BMO QuickPay, a simple new way for customers to pay their bills, won the Top Digital Innovation category at the 2018 -2019 Banking Technology Awards. QuickPay uses machine learning capabilities and optical character recognition to enable fast, easy payments via email.