Need for delivery exploded due to the pandemic in order to safely and conveniently meet our clients' needs and serve campus communities.
Think end to end
For many companies, experience is the product but Compass Group serves a different function that's the cafe experience of people and things in the physical world. 
When I think about the food pickup and delivery journey, I need to go beyond the platform/app and think about the actions and decisions that a user might make both physical world and also consider what happens before, during and after the journey.
Communication
We need to bring together diverse perspectives including people from different offices and roles. We are serving a dual audience. clients and their customers, so there're many dots to connect along the way. Everyone is aligned on a common shared goal, through weekly meetings, design sprints, brainstorming sessions, and collaborate on Figma.
Scaleable Framework
Compass Group serves over 3 billion meals per year in award winning restaurants, corporate cafes, hospitals, schools, arenas, museums, and more. Everything we do needs to be flexible and ductile at scale.
Provided awareness of Foodlocker & Delivery products and wholistic view of how products work together and user experience overlaps each other. Coordinated a serious of Design Jam remote workshop. Collaborated with Designers. Developers and Researchers.
Apex Food Lockers @ UH Launch with Boost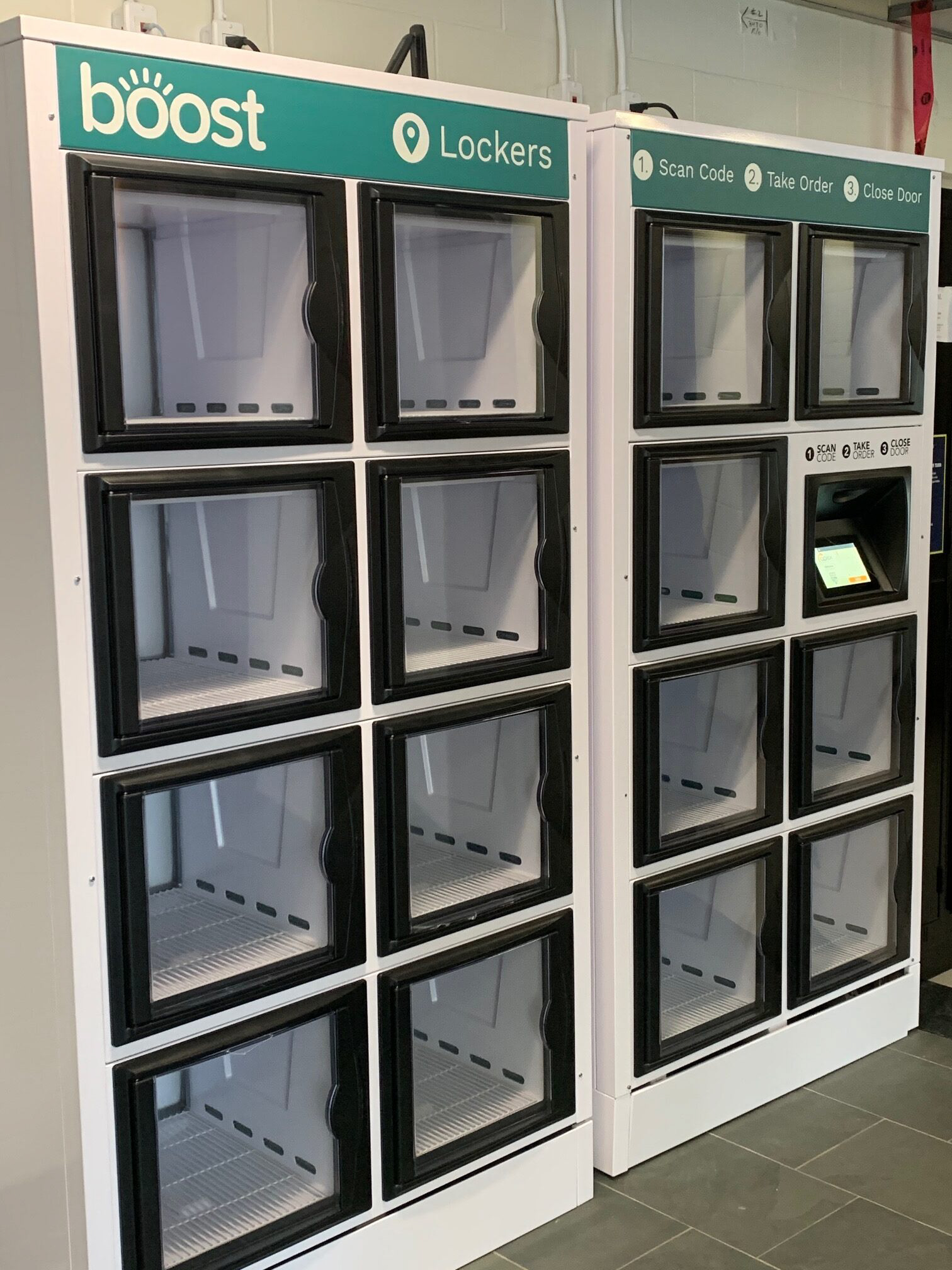 $103,000 in Delivery Sales in a month!
• $14.96 average check
• +$20,000 in delivery fees
•9.5 transactions per user
• Gourmet milk shares - 59% order increased!
stage 2 - Full Integration Solution
Due to time constraints and tech limitations, the current solution puts QR code and Access code in the Operator's email. Emails are not the ideal method of communication for both Front of House and Back of House. 
Therefore, to satisfy the users and improve the working efficiency. We need a solution for full integration to include QR codes in specific steps on Bolter App(Runner Delivery App) and the Core Apps (Consumer food ordering App).
I proposed a new full integration journey map, and from there, I led another Product Designer to work on the QR code digital solution.
Demand from the market has been validated. Pilot program completed, 10 more pilots upcoming in client sites.
Proposed New full integration map
User Goals:

• QR Code and Access Code are easily accessible
• Reclaim code is available when needed​​​​​​​

Proposed Design Solutions
"More people are discovering the convenience of online and mobile ordering as well as contactless service and we recognize that our dining operations must evolve with these changing preferences. We are always looking for ways to enhance the dining experience for our students, faculty, and staff and these innovative food lockers do just that," said Emily Messa, UH Associate Vice President for Administration.
View video